How To Have An Incredible Celebration In Playa del Carmen
This year I was beyond excited to celebrate my birthday on the sunny beaches of Playa del Carmen! This bustling town has everything you could want — from glittering clubs and boutique shops downtown, to gorgeous boutique hotels and resorts, and even a laid-back beach bum vibe and jungle adventure… if you know where to look.
I think Playa del Carmen is the perfect place to celebrate anything!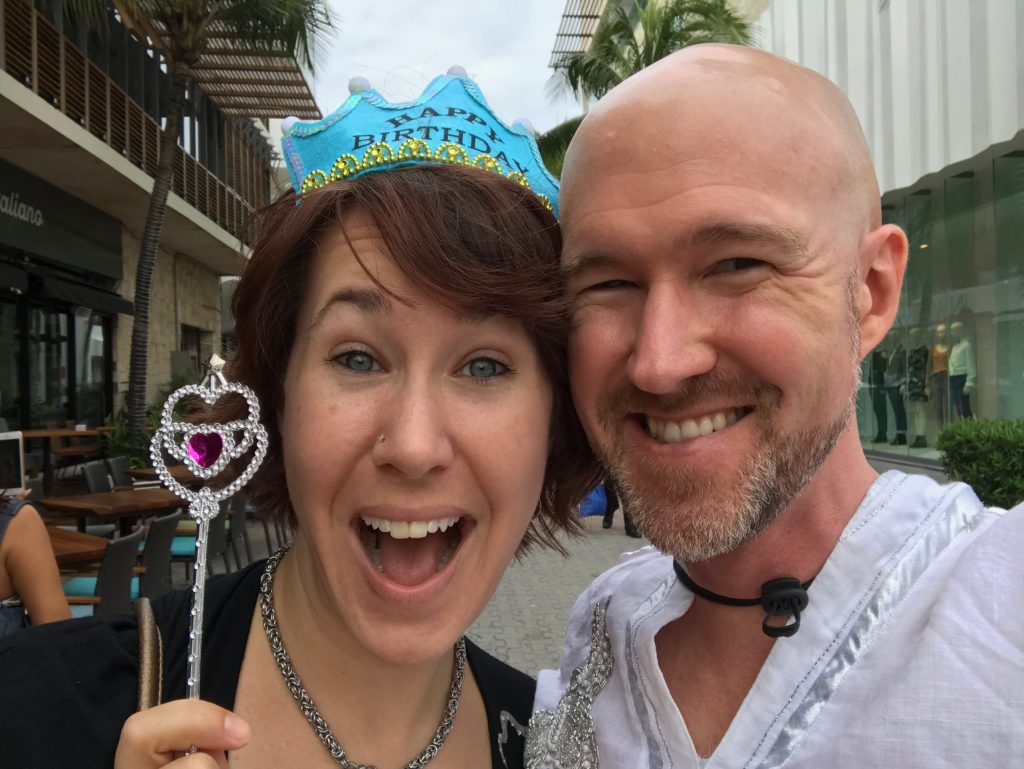 Are you planning a celebration for an upcoming birthday, wedding, divorce… new boobs? I would definitely suggest bringing your new boobs to the playa, and celebrate like crazy!
Although my birthday only happens one day a year — technically — I choose to celebrate if for the whole month of January. :-)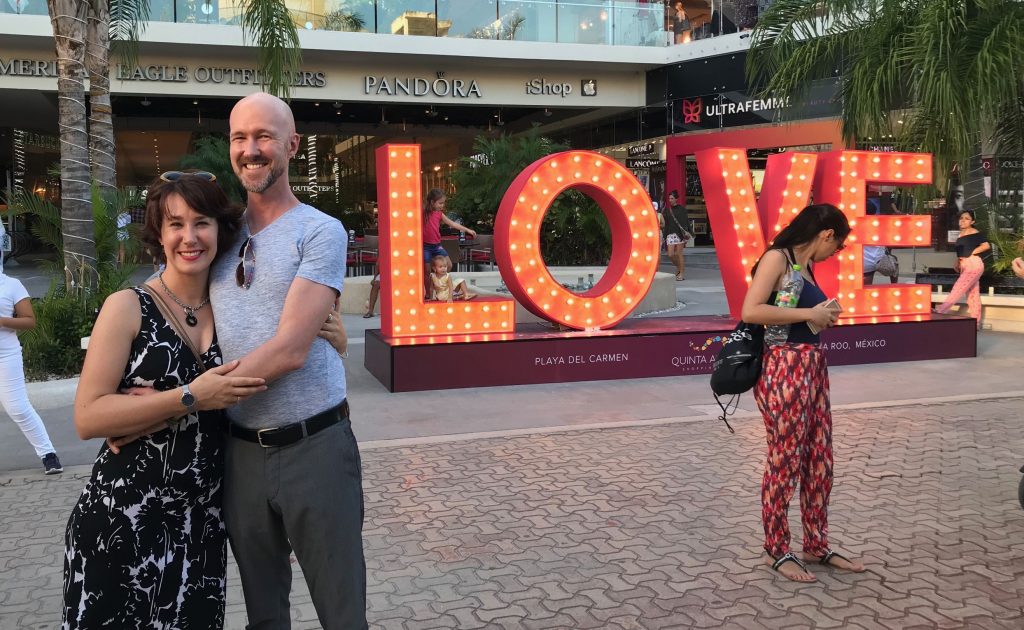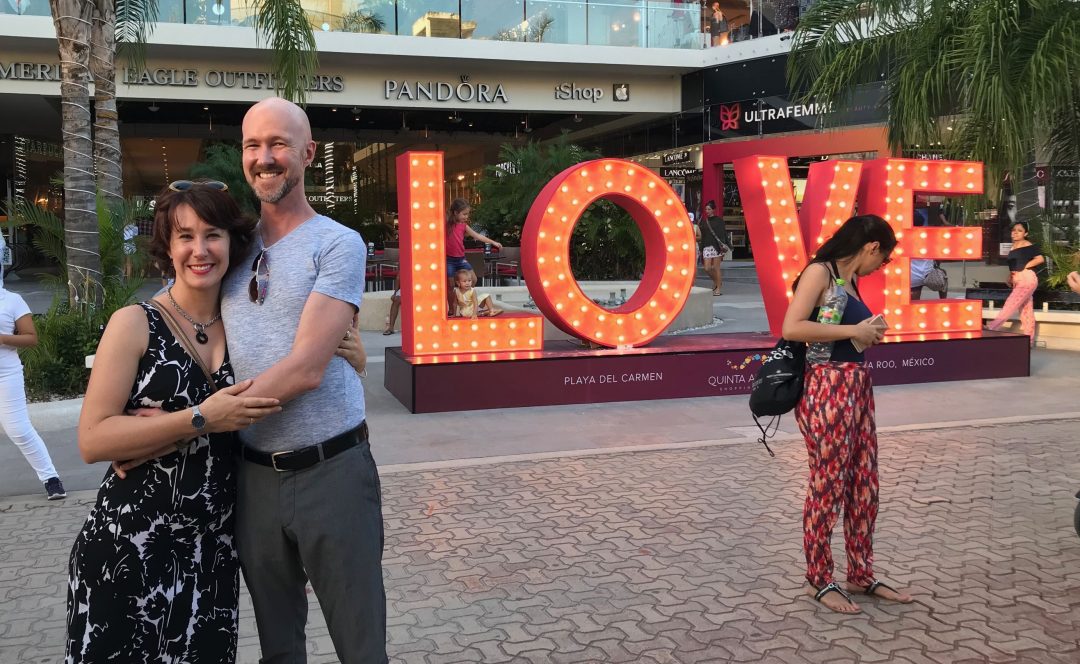 This was our first time to Playa del Carmen, so of course, we heard the siren song of the teal ocean and the exciting bustle of 5th avenue downtown. There you can find gorgeous hotels, sexy clubs, and food galore. This strip is a hotspot, for tourists and prime for people-watching!
Once you purchase a few fresh margaritas on 5th Ave (it's all part of the experience), you can walk just a few streets away to find a more relaxing experience as well.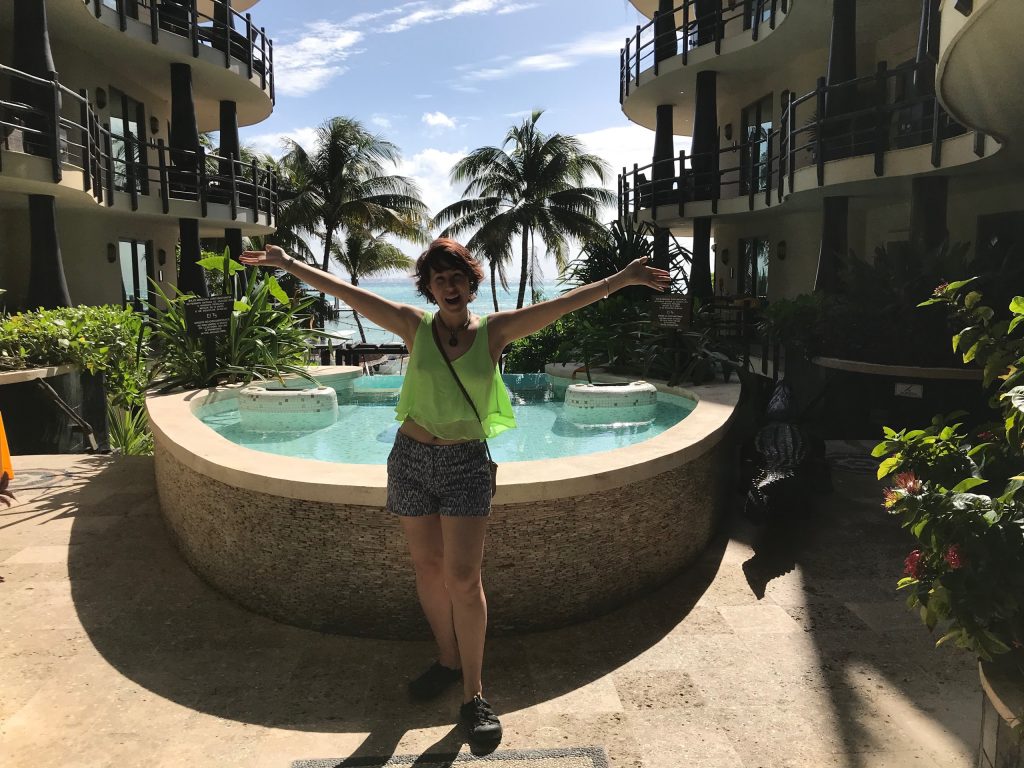 That's where you'll find the Condo Hotels.
The two bedroom penthouse in El Taj Oceanfront Condo became our home-away-from-home while exploring Playa del Carmen. The resort is ideally located right on the beach and nestled in the cutest neighborhood, while still very close to everything.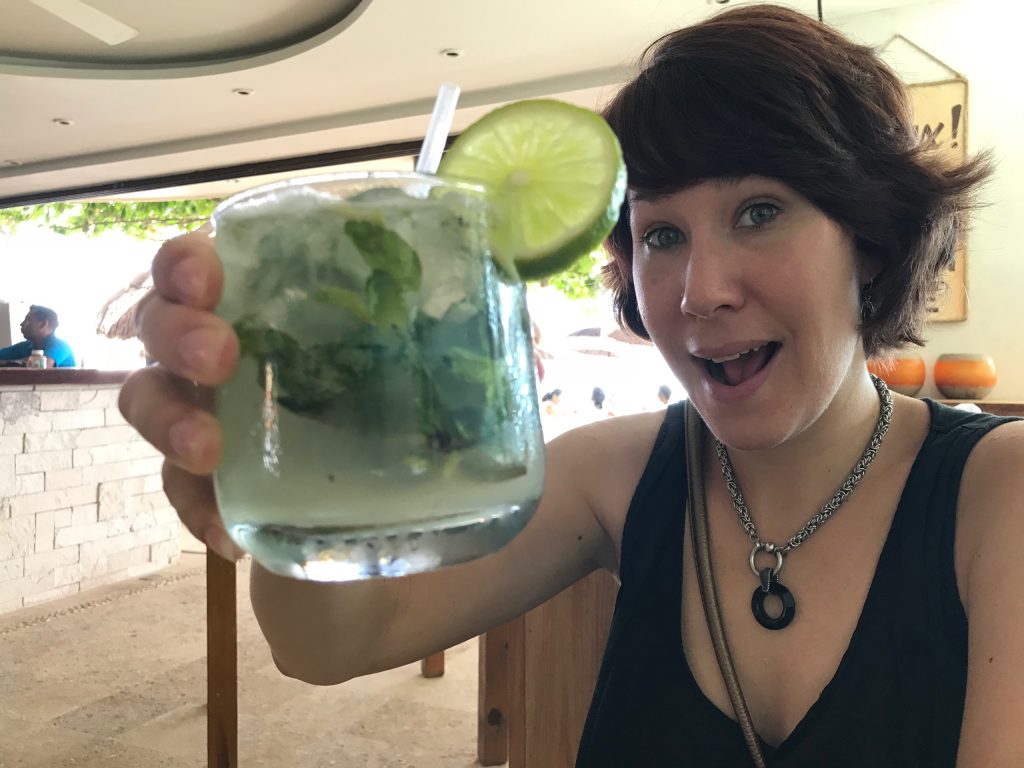 We were especially fond of the beach bar down below the pool area. The mojitos were especially delish!
You will find you have many accommodation options.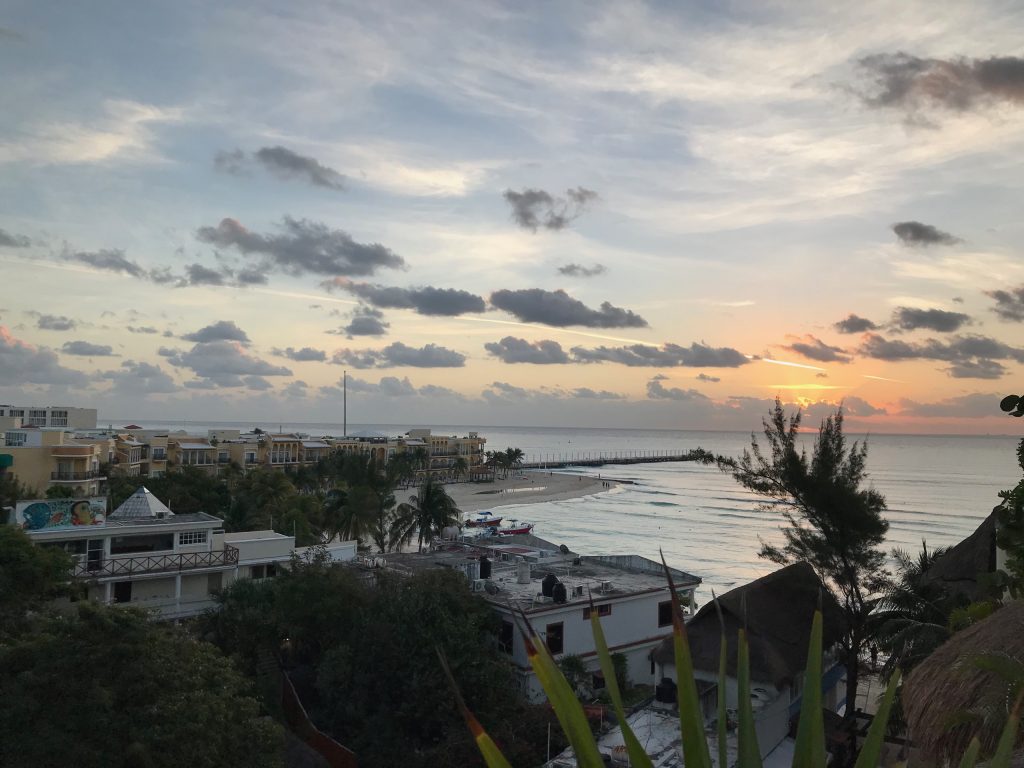 To make the most of your time in Playa, we suggest you stay in Centro. Taxis are rather inexpensive and easy to find, and there is a certain festive vibe close to Centro that we think you'll really enjoy! We were enchanted by some of the cobblestone streets, lined with flowers bushes and green trees.
We were drawn to El Taj Oceanside (which is part of the Condo Hotels group:) because it offers all the amenities you look for in an all-inclusive resort, while still reflecting some real Playa neighborhood vibe. For example, we had a few delicious options just a few steps away from where we could enjoy a multi-course breakfast — either the Indigo Beach Club or Imprevist… and on Sunday there is a Brooklyn-style brunch at Plank. If you brought stretchy pants, this is when you'll want to wear them — they food is incredible, and you'll want to try everything.
Check out the other Condo Hotel locations! | El Taj Oceanside 
Indigo Beach Club is a laid-back spot where you can slow down and enjoy hearty food with your toes in the sand. There is a lovely buffet in which you can help yourself, and the hot breakfasts include some familiar American favorites, as well as some awesome Mexican dishes.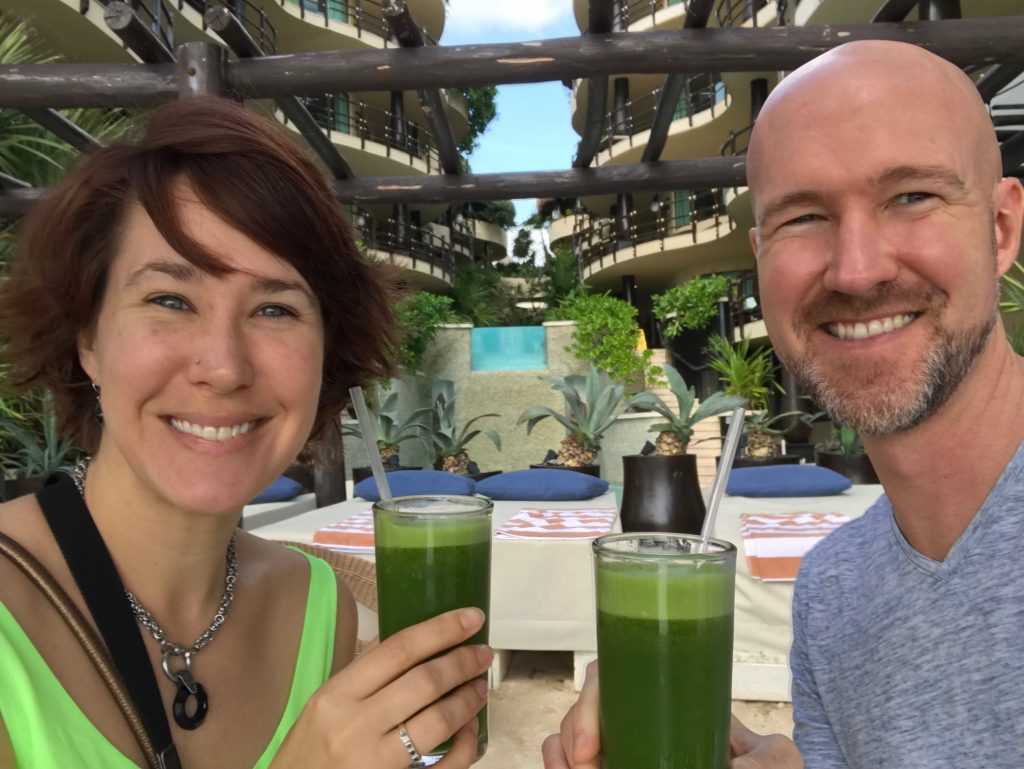 On a particularly sunny morning, we felt completely relaxed as we sipped coffee and green juice on the beach. It was early in the day and there were few people on the beach. What a way to start the day!
We certainly enjoyed the vibe around the beach club: it's so nice to eat a delicious breakfast with your toes in the sand and the ocean breeze on your sunny skin.
Speaking of food, we found more dining paradise.
Imprevist is just around the corner from the condo, and if it's a beautiful day (and there's availability) we highly suggest sitting outside. There, you'll enjoy a gourmet breakfast or brunch, with great people-watching on a secluded cobblestone street. You can choose from delectable American breakfast choices and tasty Mexican dishes.
We also highly suggest eating dinner at Imprevist, too. Seriously, it's that good! We were truly blown away by the food — I want to call them "creations." Each plate that was served was a little sculpture.
We started the meal with scallop ceviche, tuna tartare, and then…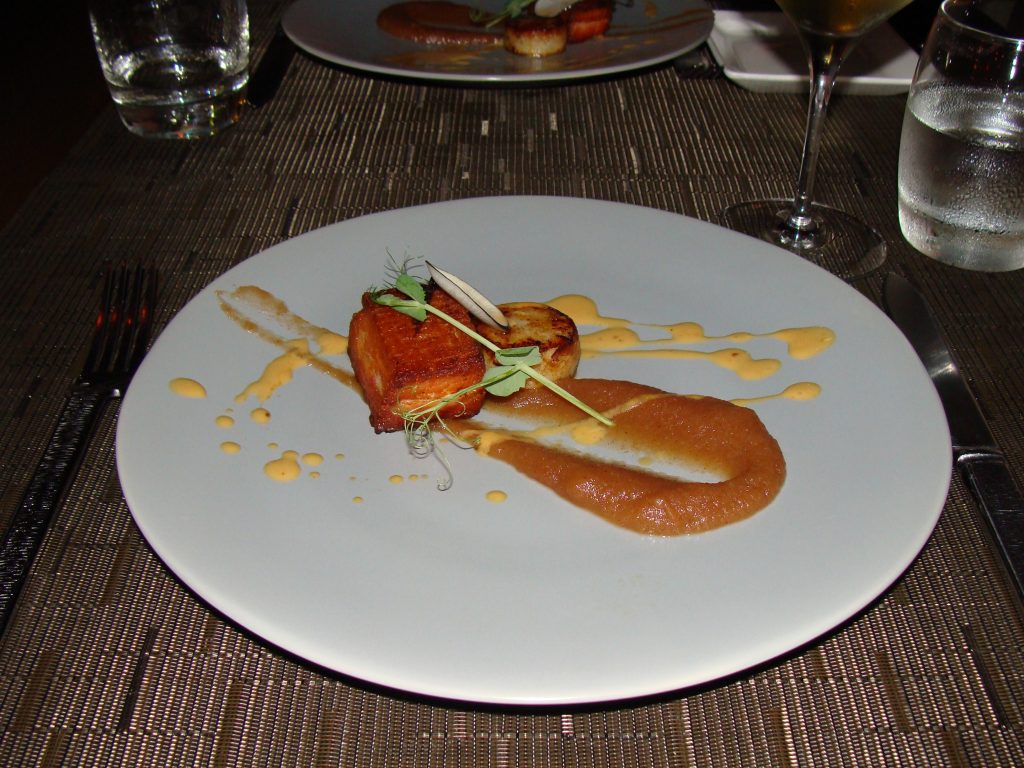 We enjoyed an incredible dish with and tender pork, scallop, and apple purée — with superb texture and flavors.
We continued with spicy green curry which had just the right amount of heat, and a perfectly seared beef dish. The manager, Andres, was extremely knowledgeable with suggesting the perfect wine to pair with each dish.
We finished the meal with a hazelnut fondant cake and a date cake. As we slowly left the restaurant, I was thinking about hitting The Gym the next day…
The Gym is a great place for workouts!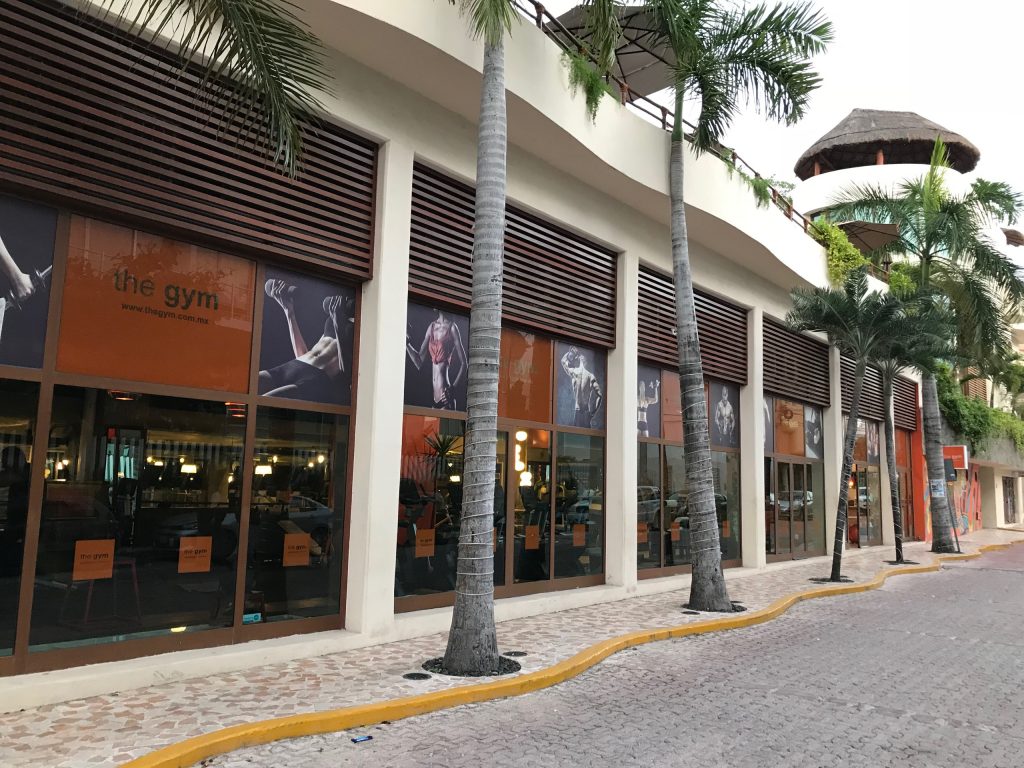 The gym known as "The Gym" is also just a hop and a skip down the street from the condo. Admission is complimentary when you're a Condo Hotel guest, although exercising is not top of my list when enjoying a getaway at the beach — I certainly do feel fabulous after working up a little sweat.
Let your childish wonder roam free!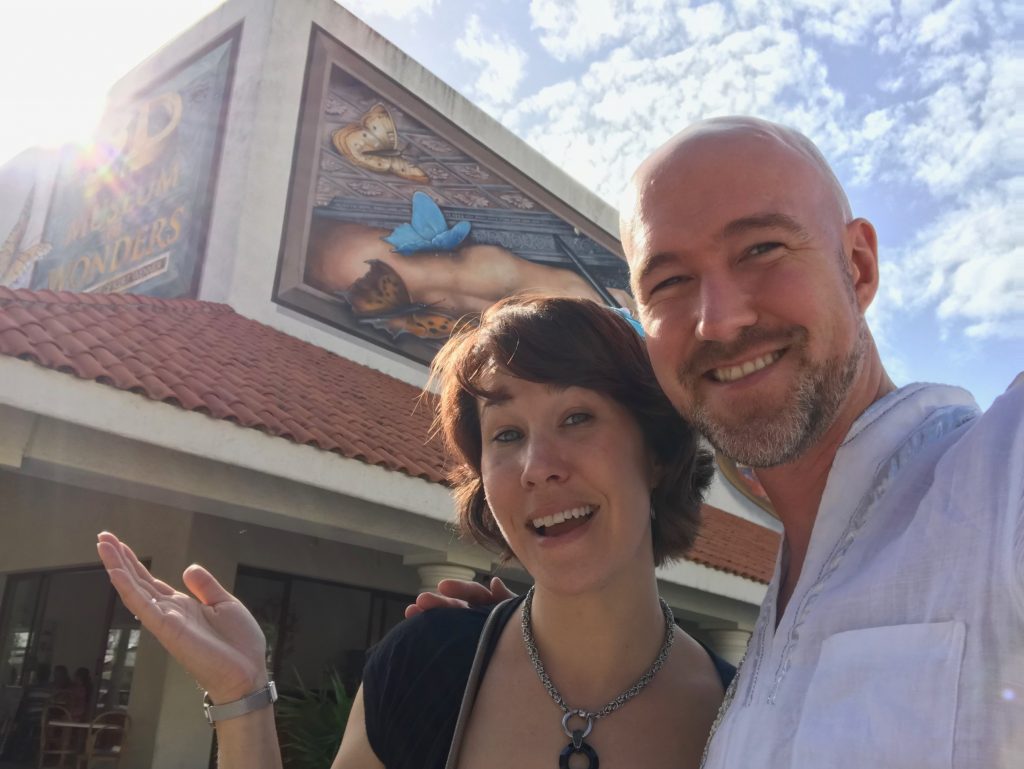 If the weather is not great for hitting the beach or exploring the magic of a local cenote, we highly suggest checking out the 3D Museum of Wonders!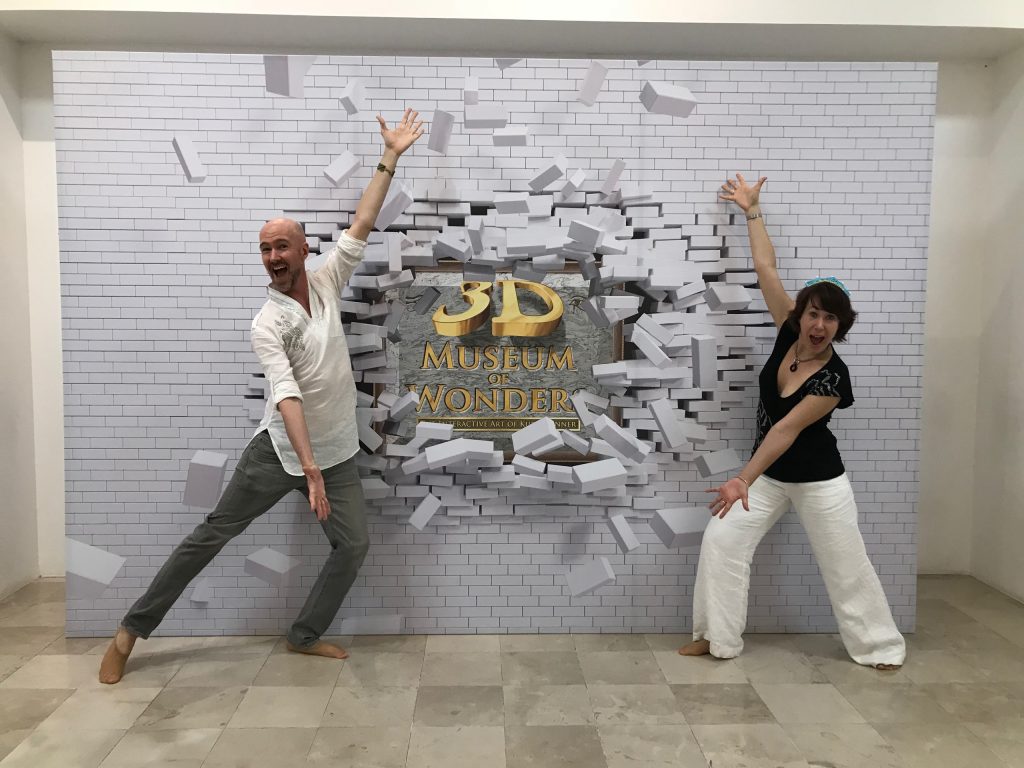 This is unlike any museum you've ever visited, because the whole point is to touch the art! With creative poses, you can interact with it to create some really surprising visual effects.  Our fantastic tour guide, Christian, walked us through each image and was our photographer while our childish wonder came out to play!
Each drawing is created in a way that when you photograph it from a certain spot it looks like a 3D work of art. Crazy, I know!
I will say: not all of our ideas worked out well, but we had so much fun with Christian, and just being silly for a while. We hope you enjoy the photos as much as we do! :-)
Check out the 3D Museum of Wonders!
After all this excitement and a dip in the ocean, go back to your condo, freshen up and head to Plank for a cocktail and dinner.
The food at Plank is truly inspired.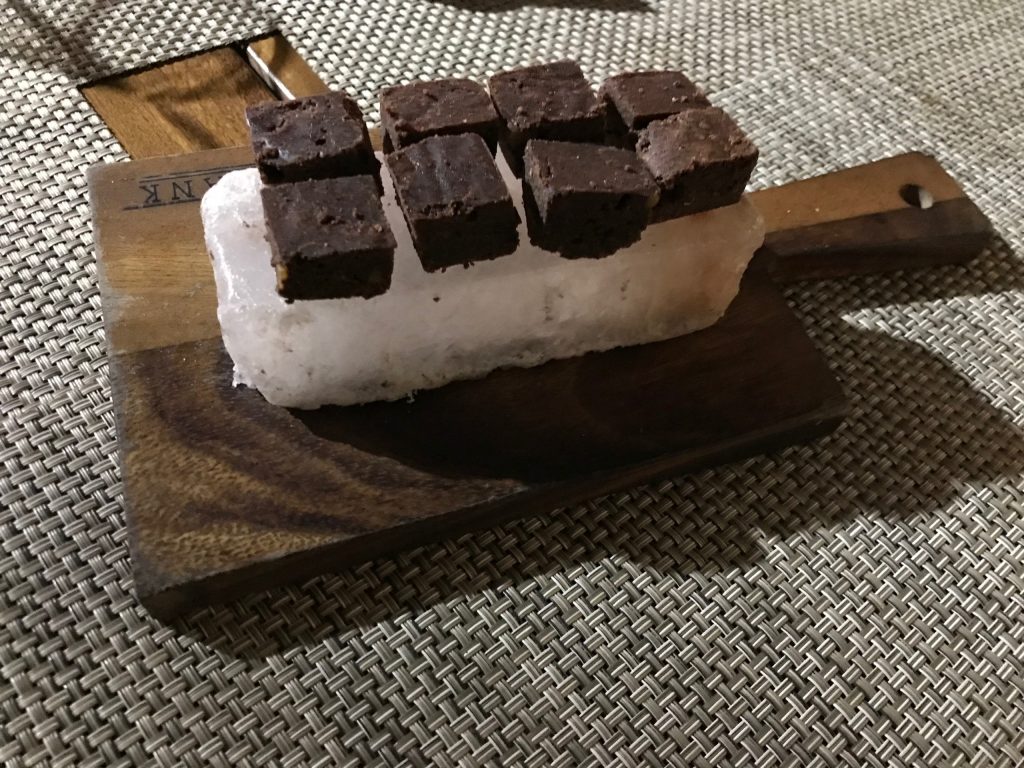 Some dishes are prepared and served on a thick slab of pink Himalayan salt or Cedar, Maple, Hickory and Mesquite wood planks, hence the name. Not only does this give the dishes a beautiful natural aesthetic, but it also adds incredible flavor! For example, our meal ended with chocolate truffles served on a Himalayan salt block, we rubbed the soft chocolate on the block to pick up a bit of the salt (because salty and sweet is a marriage made in heaven… a heaven for our taste buds.)
But I'm getting ahead of myself. Don't forget to eat dinner first! The dinner is unforgettable…
The smoked Chilean sea bass is served under a glass dome, and when the glass cover is lifted, the most incredible scent is released — and you'll find that all that smoky flavor is infused into the flaky, scrumptious fish as well.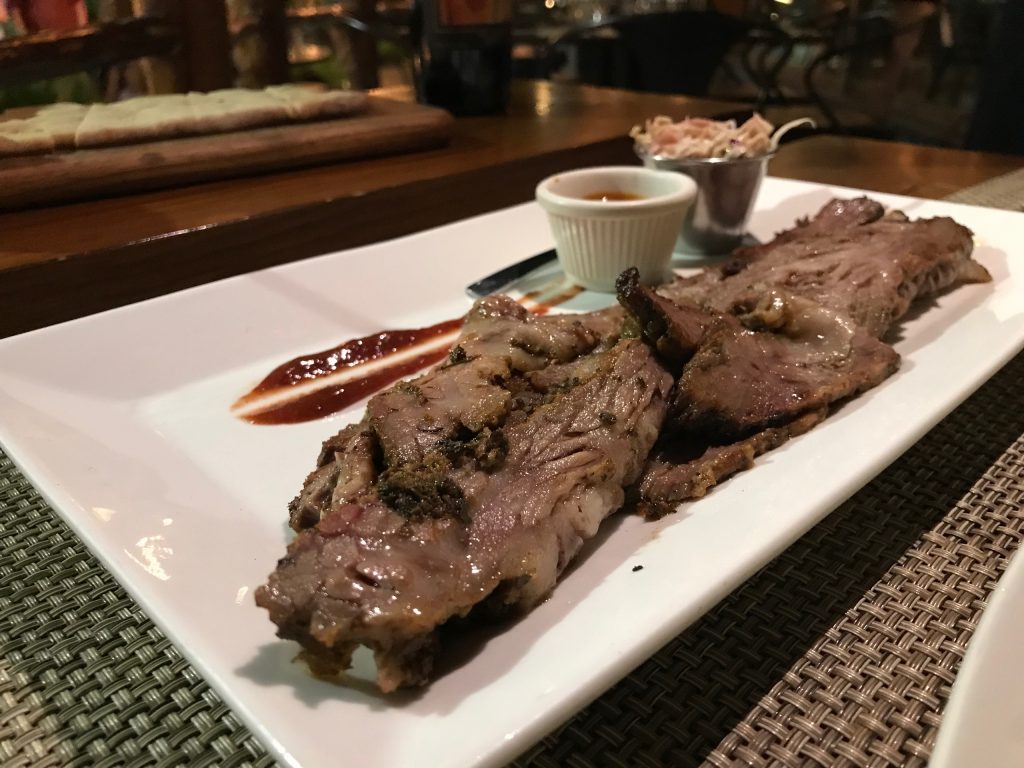 Also, Plank smokes their own beef brisket, and it's not to be missed! The meat is tender and incredibly delicious!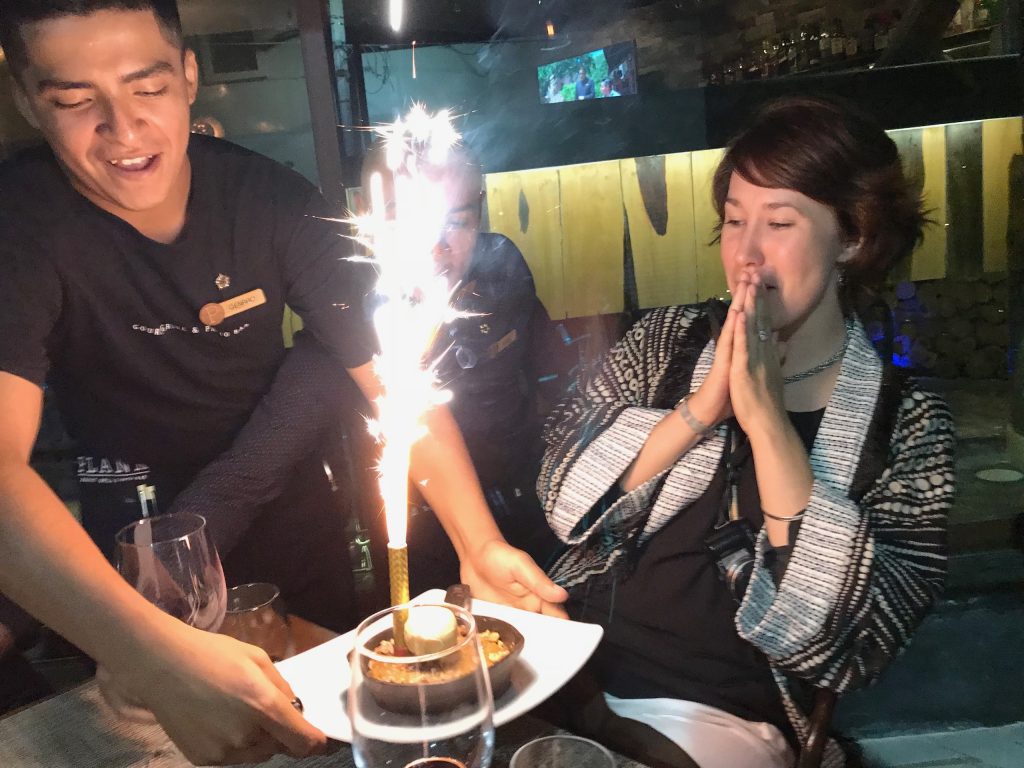 We ended the meal with a carrot cake, drowning in rich caramel and with a sparkling candle on top. When you're in celebration-mode, it's nice to have it all!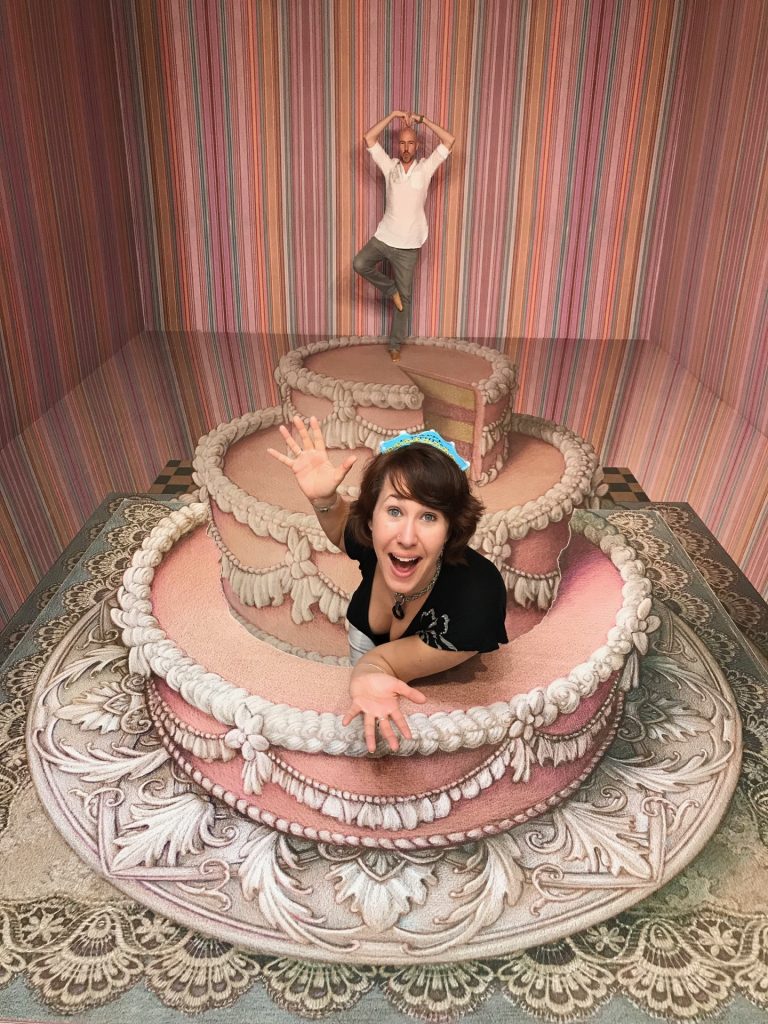 We're having a truly incredible time in Playa del Carmen!
My birthday month is now over, but I have to say: we celebrated well!
Playa is all about kicking back and enjoying life — have fun and be safe as you celebrate your butt off!
Enjoy this post? Pin it for later!
Ashley is exuberant about location independence! She relishes new experiences and working with boutique hotels and resorts. She's always thinking about design and food… and where they'll travel next!