Have A Perfect Date Night In Playa del Carmen
Welcome to date night in Playa del Carmen — perhaps you've been enjoying this vibrant beach town and now it's that special night every week when you and your "better half" do something special together.
After being together for over five years, our date nights have really ranged — from elegant dinners in an Irish Castle, to food delivery and Netflix in our PJs. I've come to realize it's not so much what you do specifically, but about spending the time together.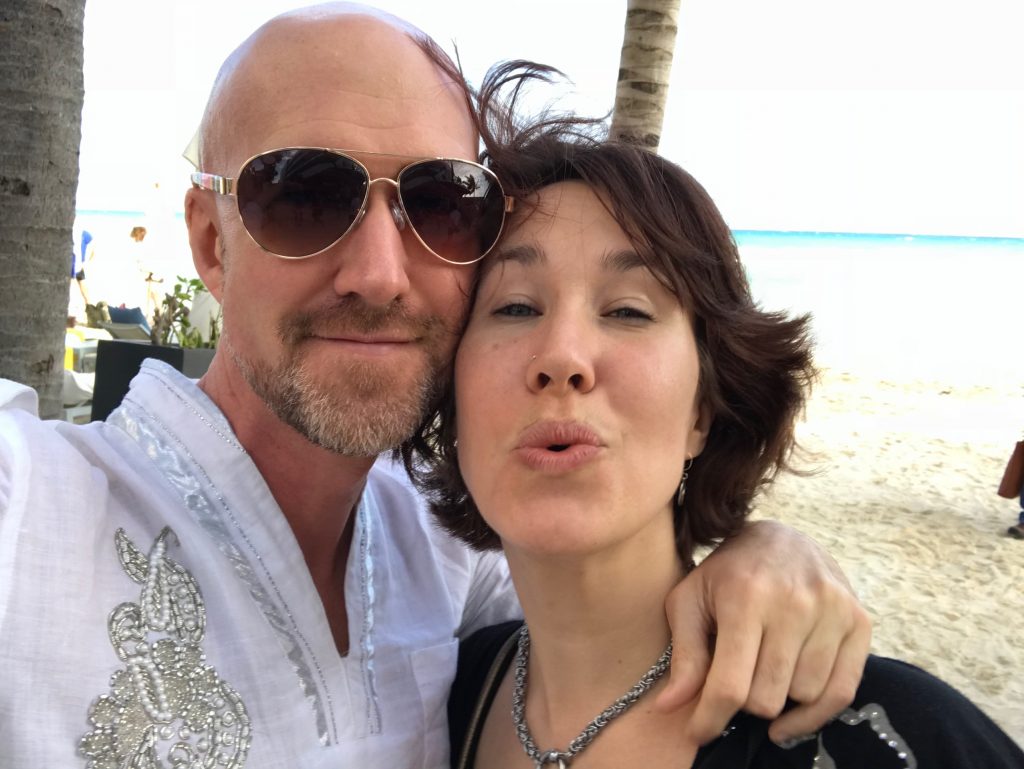 With that romantic fluff aside, doing something a little extraordinary feels special. And it's certainly nice to feel special!
I'm delighted to share about our recent date night while in Playa del Carmen. Use it as inspiration for your plans!
We love great food!
More often than I would like to admit, the promise of incredible food will determine our travel plans. Therefore, date night dinner should not be missed and we have a very special place in mind for you!
Keel Restaurant — which is connected to The Carmen Hotel — is a perfect place for date night! It's located right on the beach, and has a great view of the beautiful teal ocean. The restaurant is pretty trendy inside, in case you're looking for a fancier venue to strut your gorgeous stuff — and there's a bit more casual seating outside.
As you can tell from the photos, we were not only celebrating date night… but also my birthday!
Keel Restaurant was the perfect place to celebrate!
We started the evening with beautifully mixed margaritas with chips and salsa. Hey — when in Mexico!
We then moved on to some incredible sushi, paired with a freshly flavorful berry-and-gin cocktail. We were impressed with the flavors and beautiful presentation of the dishes. The tuna and octopus were some of the tenderest I've yet enjoyed. Also, I was pleased to see that the rolls were not drowning in sauce — as we see a lot in the US — and were actually very flavorful and well balanced.
As we waited for the next course to arrive, a cocktail was mixed tableside.
The citrus cocktail went perfectly with the shrimp. You know when something is just the right amount of spicy? When your nose almost starts to drip, but your tongue doesn't hate you? That's what these were — and the cocktail balanced that spice out nicely.
Dinner then continued with lamb shank (best I've ever had) nestled on a creamy polenta; this was paired with a lovely glass of red wine. The land was perfectly seared, and pink inside. We were so delighted!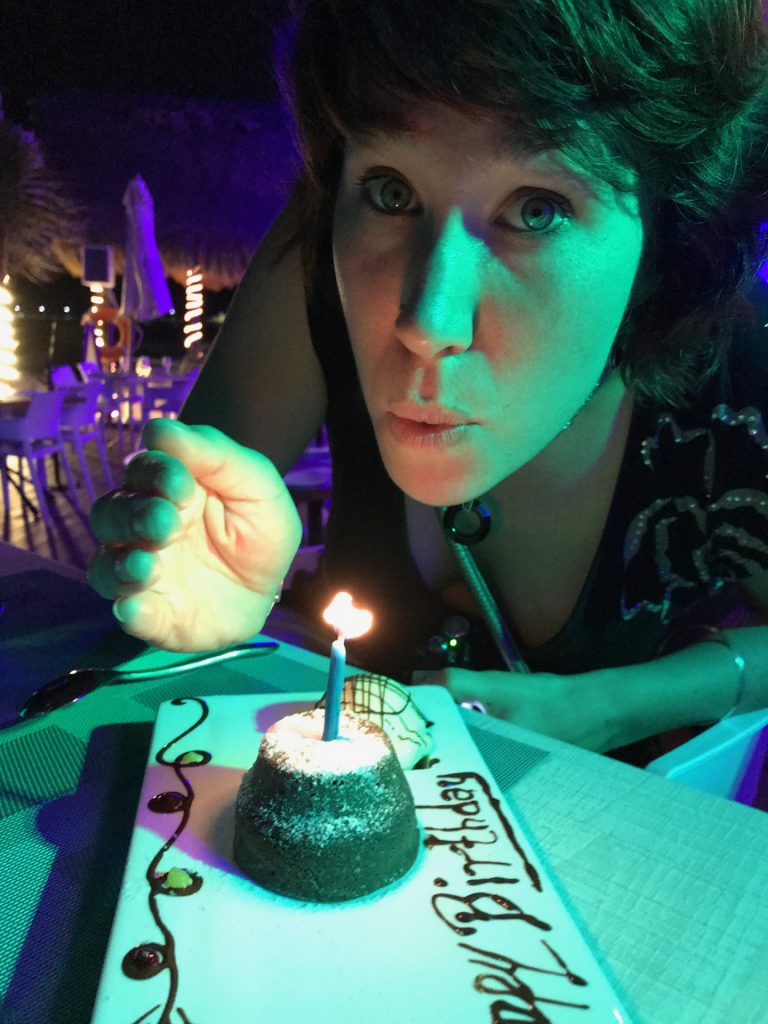 We ended this incredible meal with a luxurious lava cake, and ice cream. I didn't think I had any room left, but when one is confronted with a gorgeous dessert, one must rally. It was worth it; it was truly memorable!
The evening was not over!
I was nearly ready to waddle my way back to our home-away-from-home in Playa del Carmen, Taj Hotel by Condo Hotels, but Curtiss had a magical surprise up his sleeve!
We needed a taxi to get to the surprise — we certainly don't do this every date night, but this evening was rather special. :-)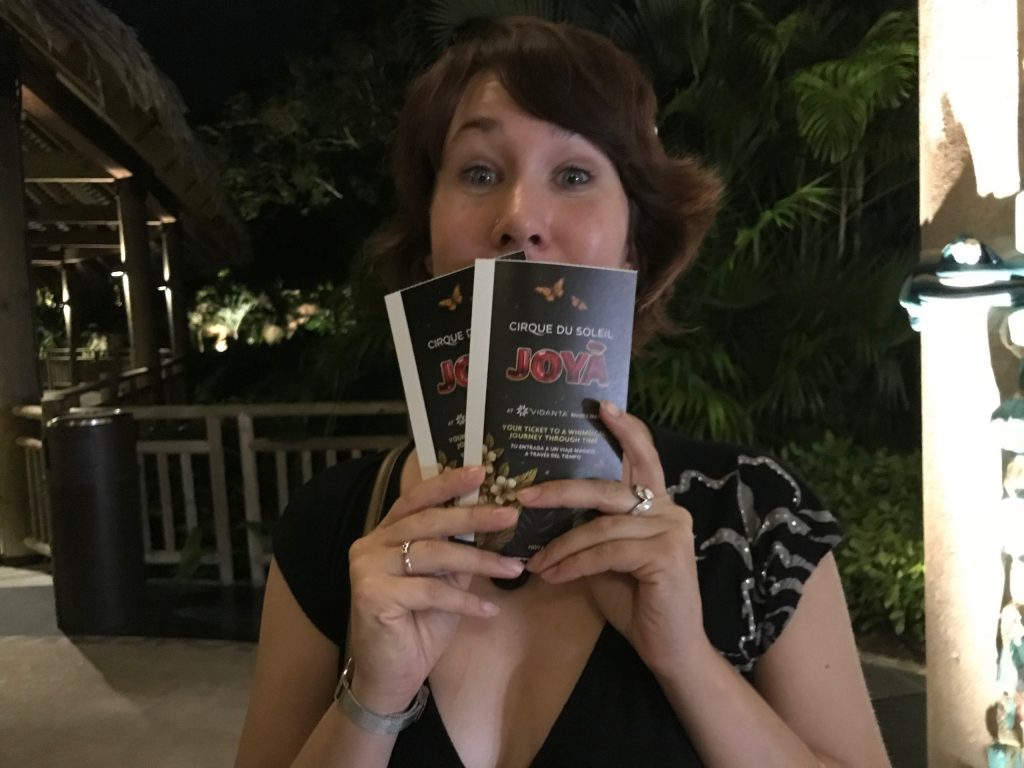 Our taxi journey brought us to the entrance of Cirque du Soleil, JOYÀ — and I'm sure my squeal of excitement was heard miles away!
You can only see this particular Cirque du Soleil show in the Mayan Riviera. We absolutely love theater, and Cirque shows are theater with a capital T!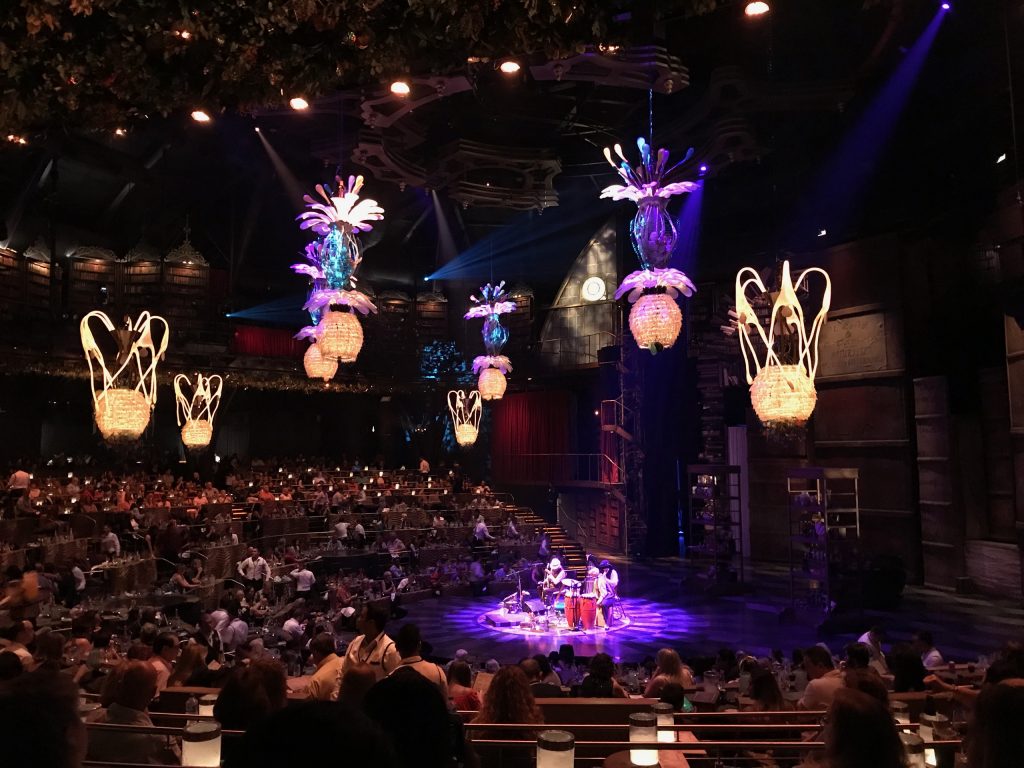 The theater space is absolutely beautiful, and fully decorated inside. It was actually smaller inside than I expected, which felt rather intimate. In fact, we bumped into the lovely and charming owner of the 3D Museum of Wonders on our way in — small world!
We sipped a lovely red wine as we were dazzled by beautiful costumes and jaw-dropping talent.
As you could imagine, it was an international crowd — I was really impressed with how the performers used a fun combination of Spanish, English, and a variety of words to tell the story. There was a natural flow of dialogue, and you would understand every few words as the story and performance unfolded smoothly. It was very cool!
We left the show dazzled and titillated by the incredible things humans can do!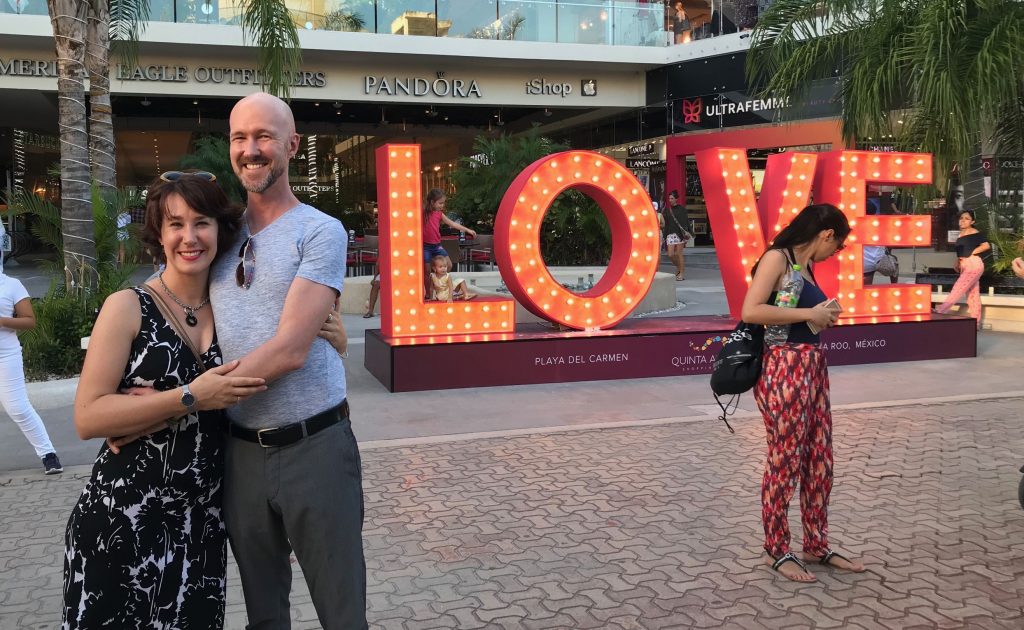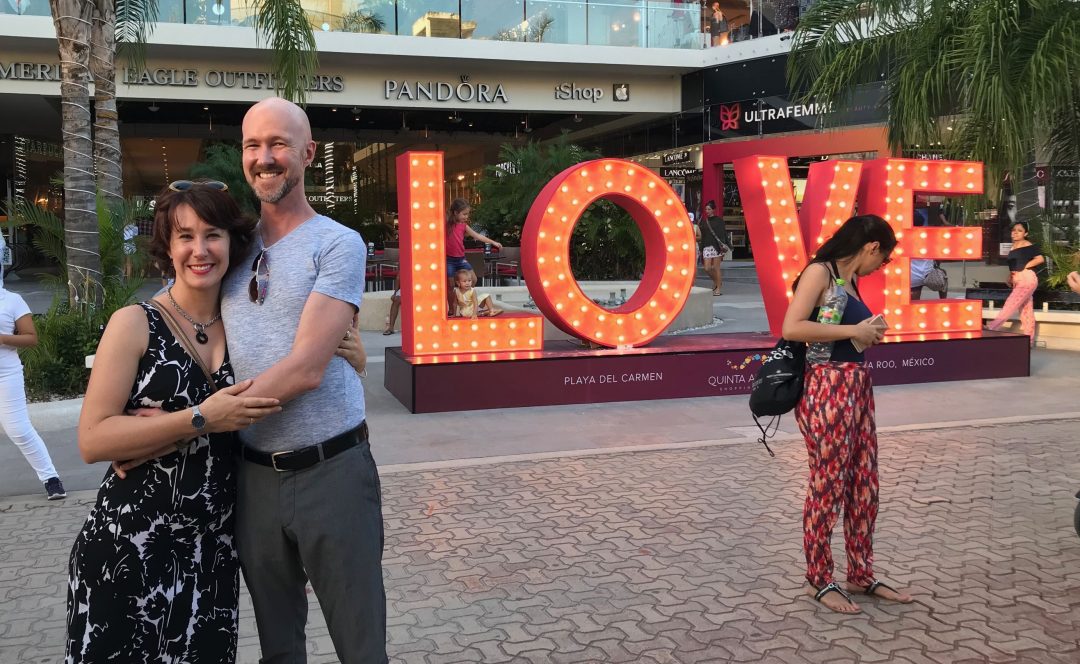 We hope this gave you some inspiration for how to have a truly incredible evening in Playa del Carmen. Remember, you only live once — so enjoy it, and love each other!
Enjoy this post? Pin it for later!
Ashley is exuberant about location independence! She relishes new experiences and working with boutique hotels and resorts. She's always thinking about design and food… and where they'll travel next!