Quickly Add Value To Your Rental Space With Simple Amenities
Amenities are king!
The best way to increase the value of your rental and to improve your guests' experience is to strategically add amenities. Many amenities can be acquired inexpensively and will make all the difference to your guests. For example, a simple continental breakfast and shampoo are very low cost and mean a great deal to travelers.
Amenities are king!
Click To Tweet
Highlight what you offer
There are many other goodies that guests expect, but are not listed on the Airbnb site — It's important to be aware of this, and highlight what you have in your house description.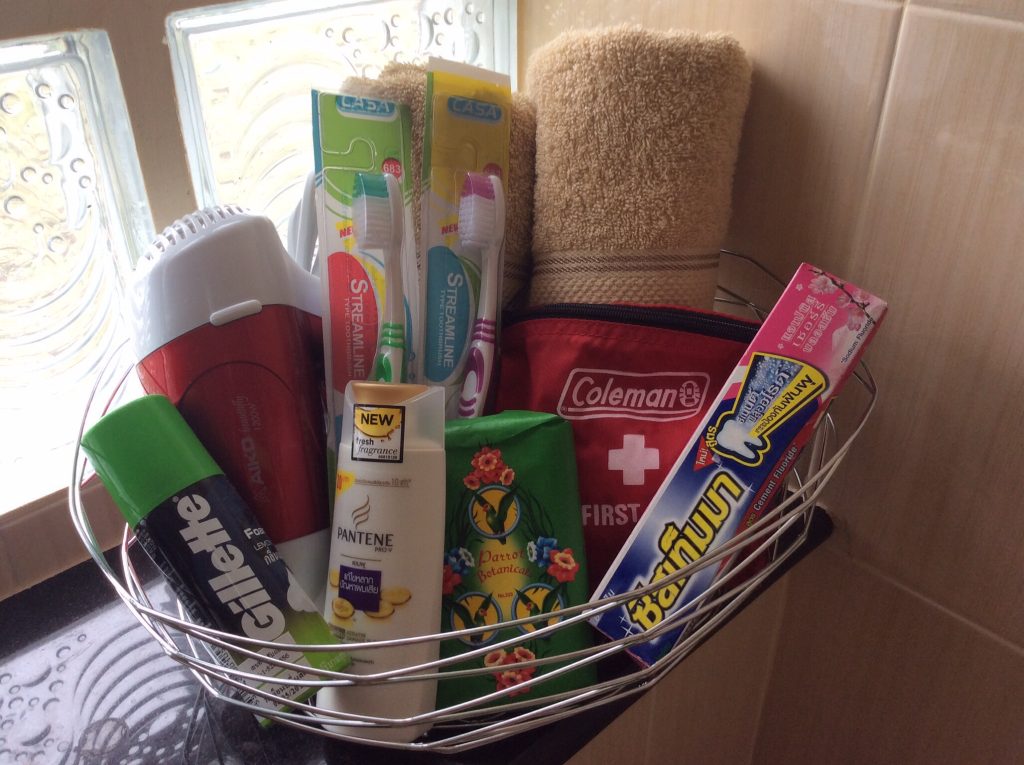 I suggest you think about what you expect to find in a room at your favorite hotel — You need all this and more! The following is a list of goodies you probably either already have, can purchase new at low cost, or find used that would make someone's stay exceptional:
Alarm clock next to bed
Side table next to bed
Lamp next to bed
A place to hang clothing in the bedroom (closet, wardrobe, hook, etc.)
Desk or workspace with notepad and pens
Nightlights
Blowdryer
Toiletries
Simple breakfast
Coffee maker or french press
Tea, sugar and powder creamer station
Bottle opener and corkscrew
A few pots and pans
Place setting for at least four people
Extra blankets & pillows
Power converter
Outlet Adapters
House phone with local SIM card
Things I would purchase but not list in the description:
Extra sheet sets. You will use more than you expect.
Extra towels. That is one thing you can not run out of. If you have five guests staying six nights, that is a hamper full of damp towels. You need to expect each person to use a new towel each day.
Extra toilet paper. I call it my TP Temple. It's out on a shelf and looks slightly decorative — but guests are able to grab what they need.
Cleaning supplies and paper towels that are available for guests to use. It may be best not to leave them out in plain view, but rather under one of the sinks.
Extra trash bags.
Dish soap.
Laundry detergent.
Have additional sets of keys cut — five sets total.
The importance of extra keys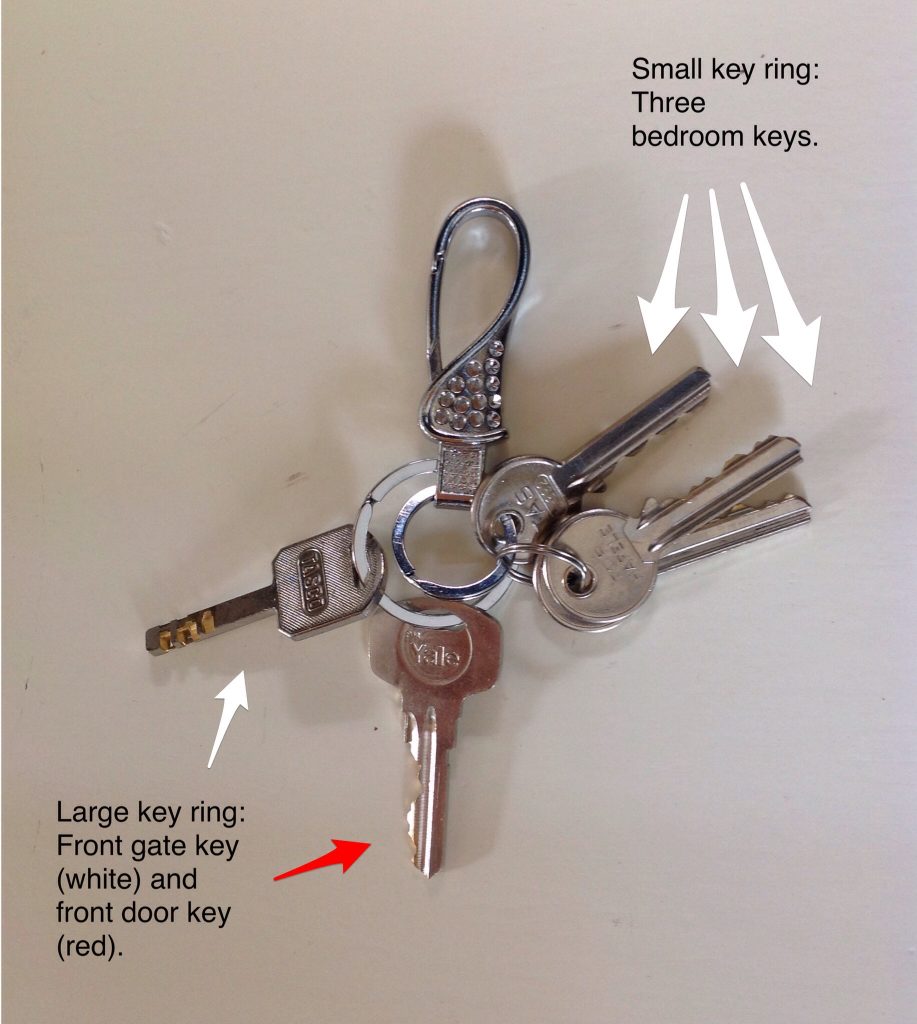 Five key sets may seem excessive — but it's better to have an extra pair than not enough. Check out why it's imperative to have five sets of keys in Portable B&B.
It's obvious what you don't have
It is important to note that every amenity you do not check off will also appear as an unavailable item. Unavailable items will appear with a strikethrough to show they are not offered, making it very clear what is not included. Airbnb does this so the guest can see what they are not receiving in the rental. This can seriously make a difference in your bookings and should make you consider adding a few easy and cheap items if your don't have them already.
Bonus touches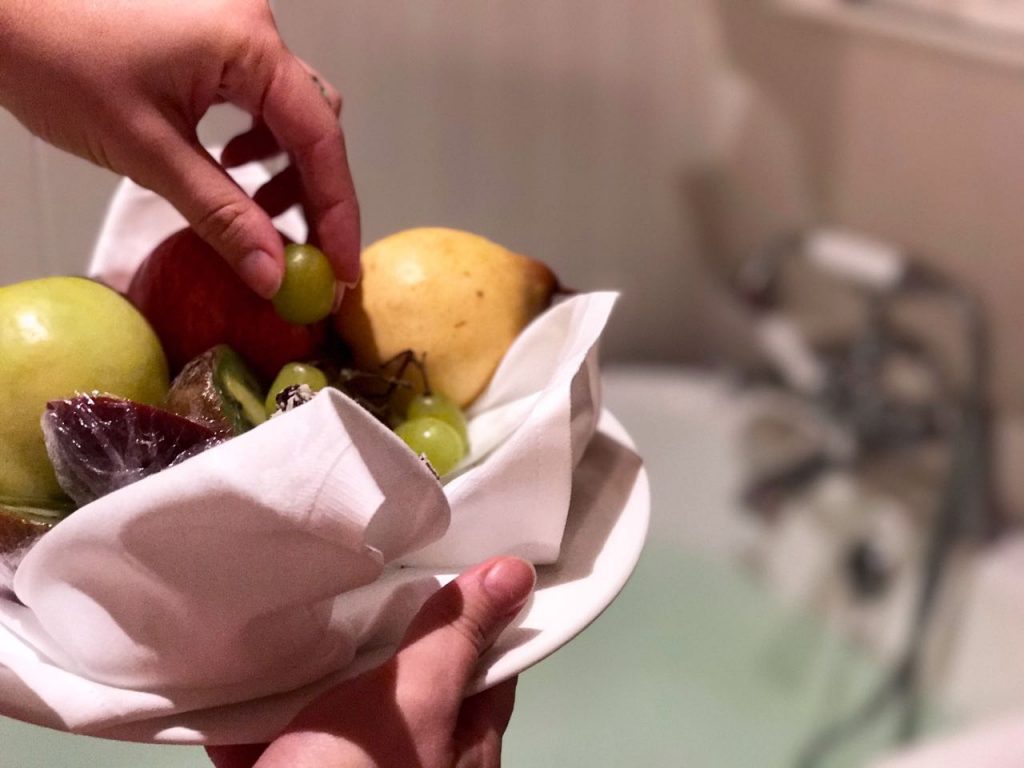 A little gift basket would really make your guests pee their pants! It doesn't have to be anything extravagant — maybe a couple of local goodies and a few snacks. You'll find that something so simple can create a wonderful lasting memory for your guests.
Check out the next post: Invest In Add-ons That Bring Your Rental To The Next Level
Did you find this post helpful? Pin it for later!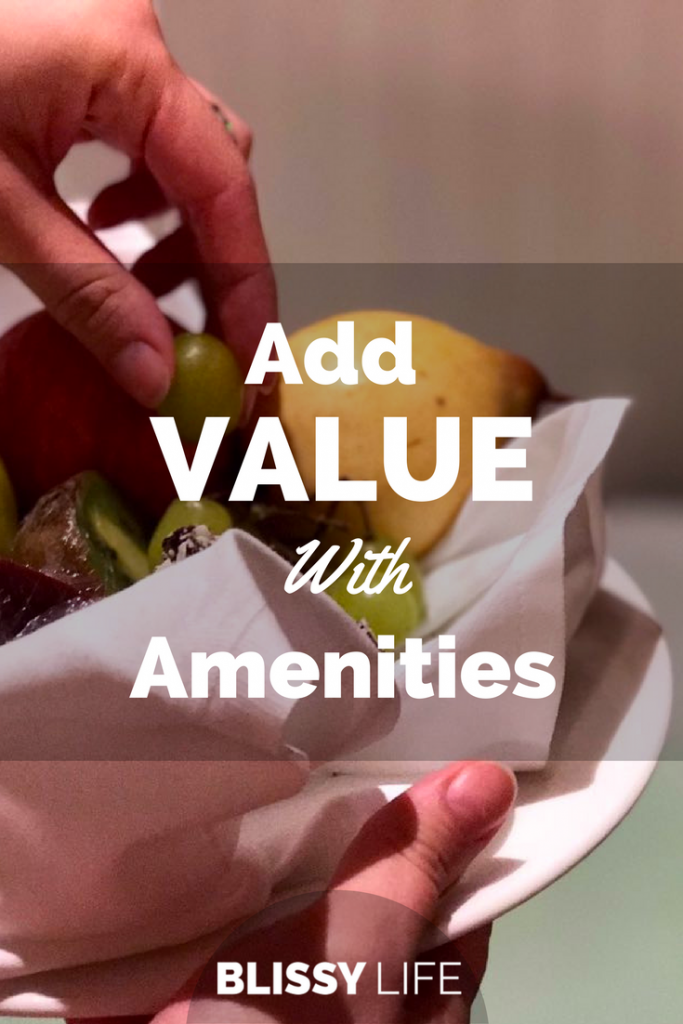 Ashley is exuberant about location independence! She relishes new experiences and working with boutique hotels and resorts. She's always thinking about design and food… and where they'll travel next!