Great Brunch in Hoi An, Vietnam!
 Looking for a great brunch in Hoi An?!?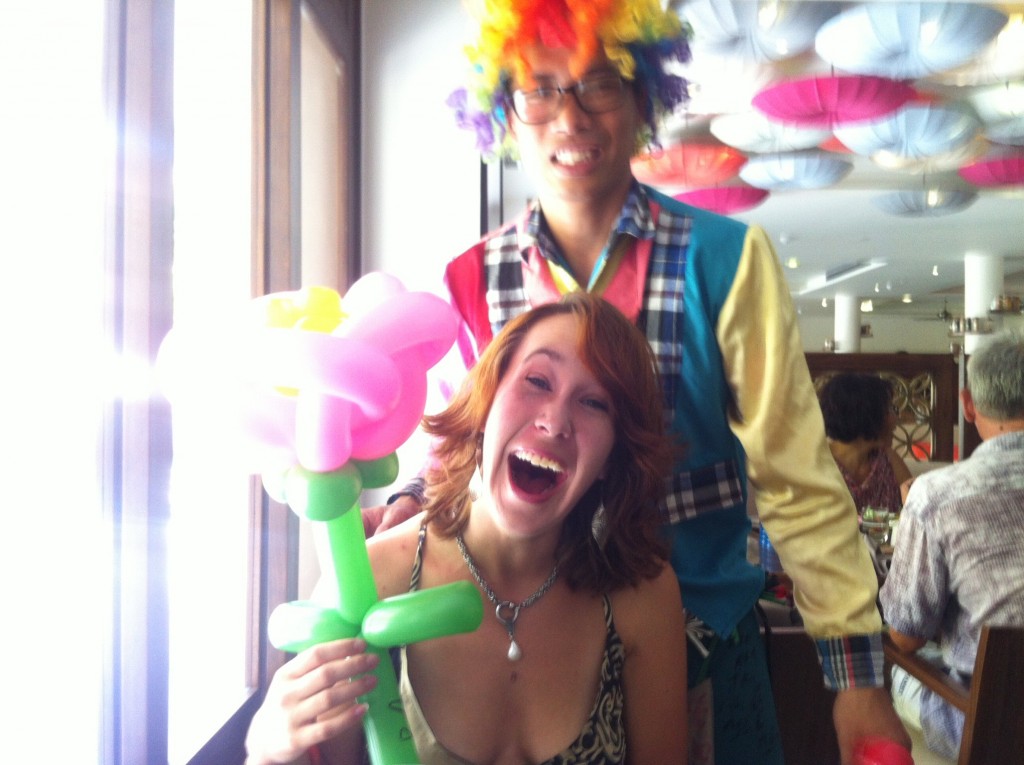 Prepare yourself for an outstanding brunch.
Whether you know it as Alma Courtyard or under its new name — Almanity — this is the place you wanna be on the first Sunday of the month.
It's a pity that there's only one per month!  Hopefully someday they will throw their brunch weekly.  Though it is easy to see when you attend: this event is quite the undertaking.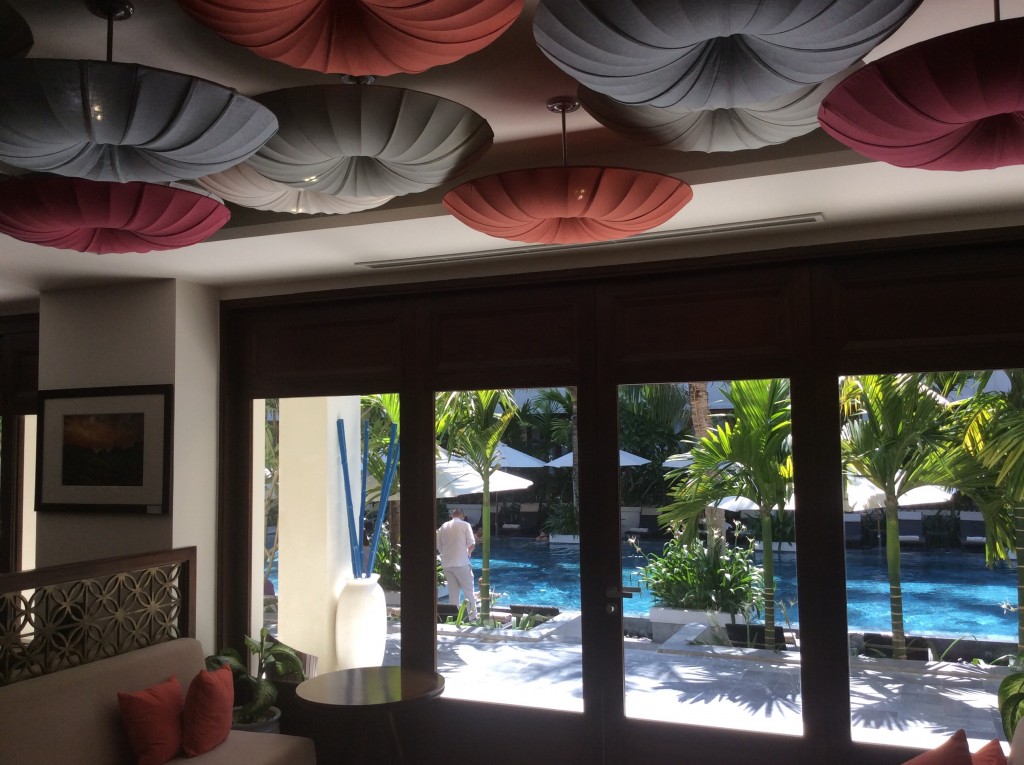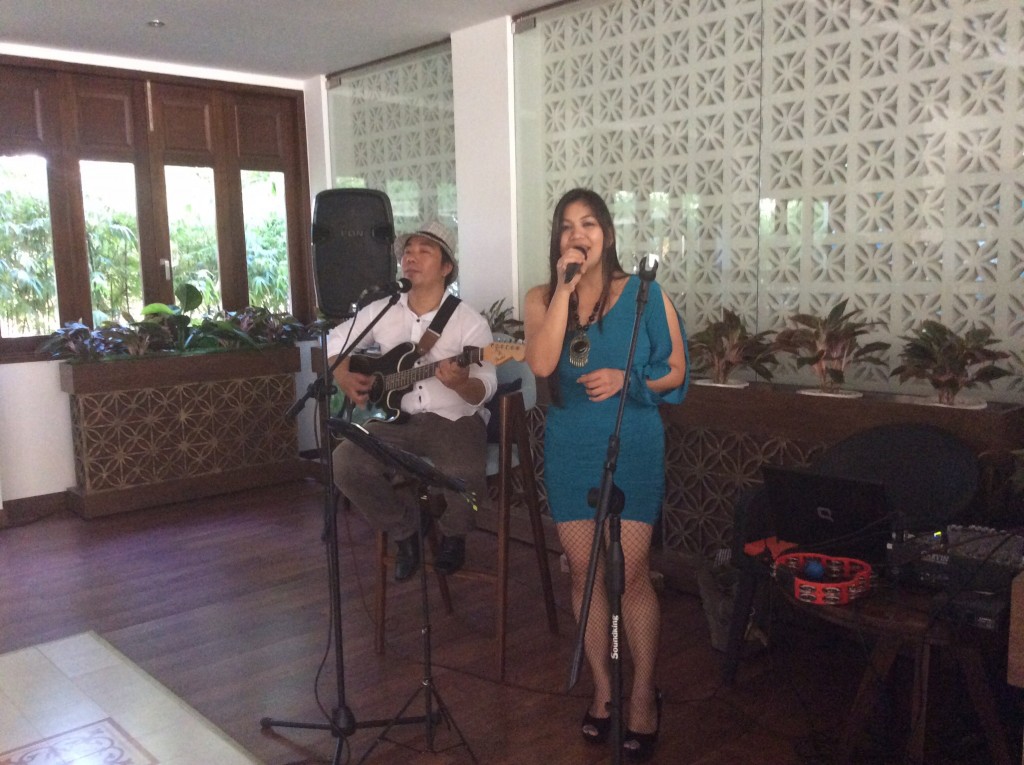 There is live music, starting out rather fresh and playful, and then mounting up to a crescendo that is downright celebratory.  (What zesty atmosphere!)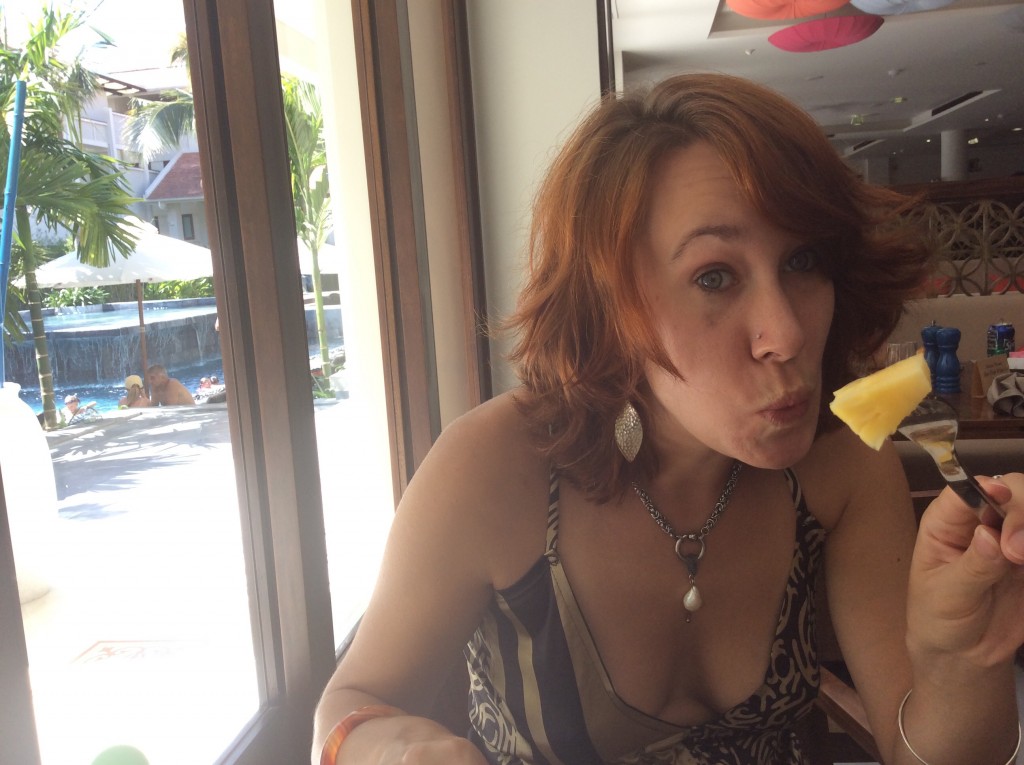 A clown makes balloon toys for the kids (including elaborate Minnie Mouse and Spider-Man dolls) — and sparks romance with the ladies with his rainbow-wig wiles and balloon roses and hats.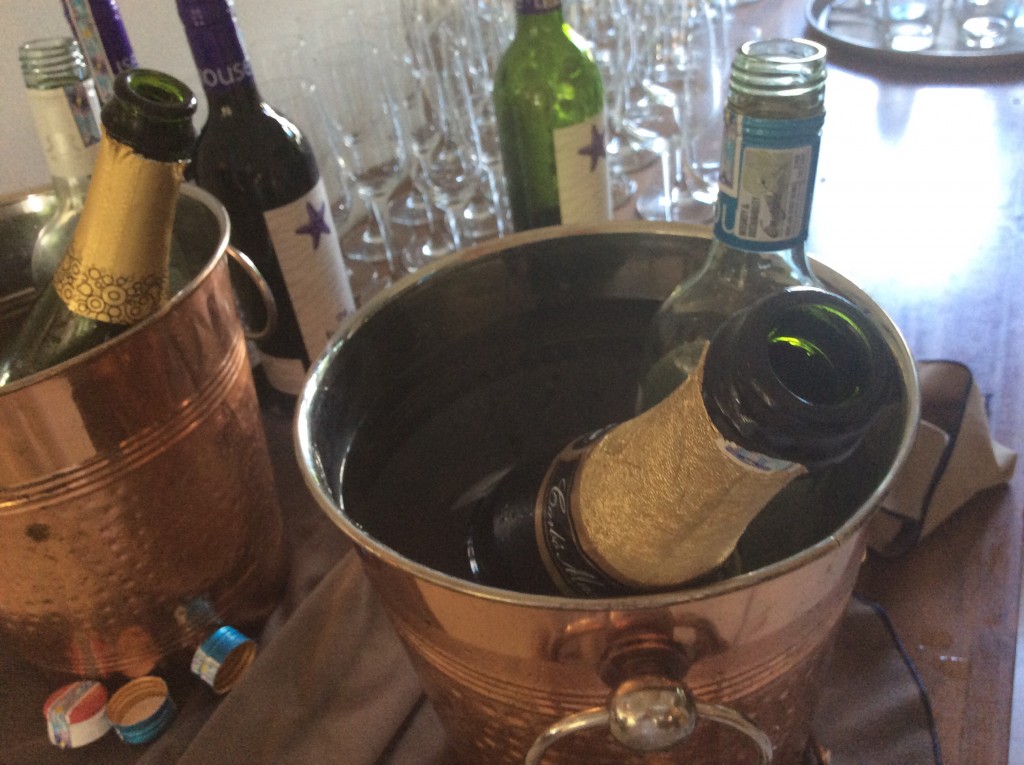 Endless glasses of bubbly (or whatever floats your proverbial boat).  It was seriously startling, how attentive the staff was; as soon as I placed my empty glass down, they were there to fill it back up.  Results may vary, of course.  But they really excelled at keeping the drinks flowing.
The staff isn't just "attentive", though — they're really freakin' nice.  They recognize us and ask us how we've been.  They give us advice about how to enjoy the area.  They're just… awesome.
Oh, another nice little perk!  If you attend, you're entered into a raffle to win prizes like a 6-month gym membership.  Pretty cool!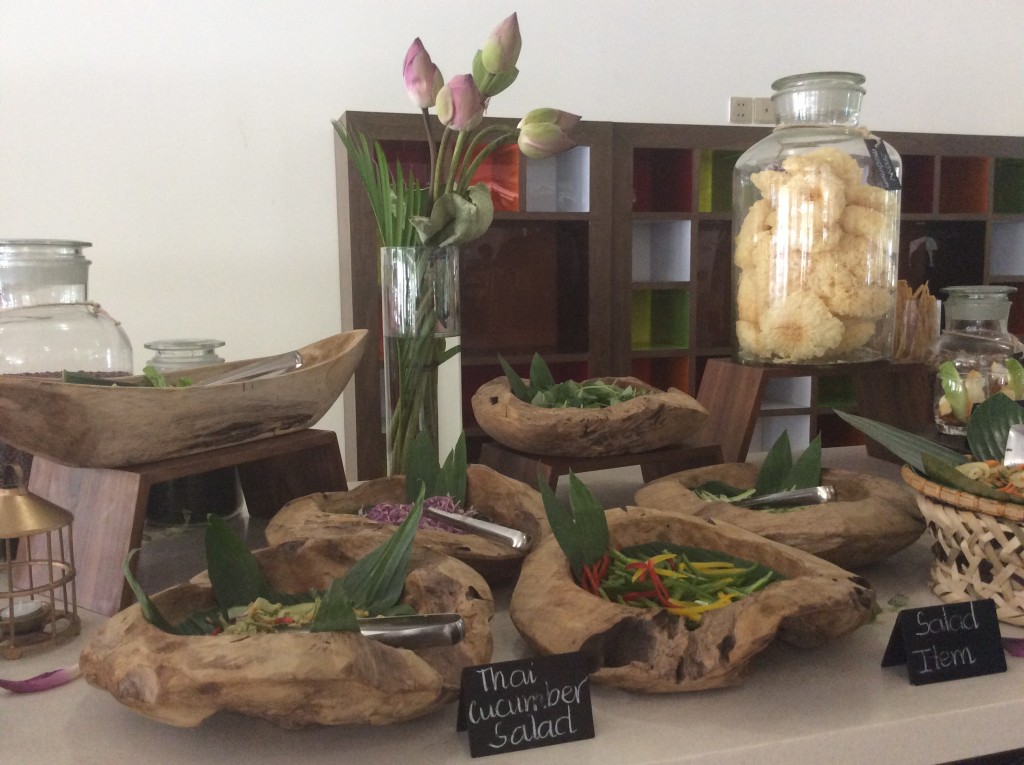 The breakfast/brunch experience at Almanity is really not to be missed.  We were so blissed out by the end of it that we had to float in the pool and drift away to happy places.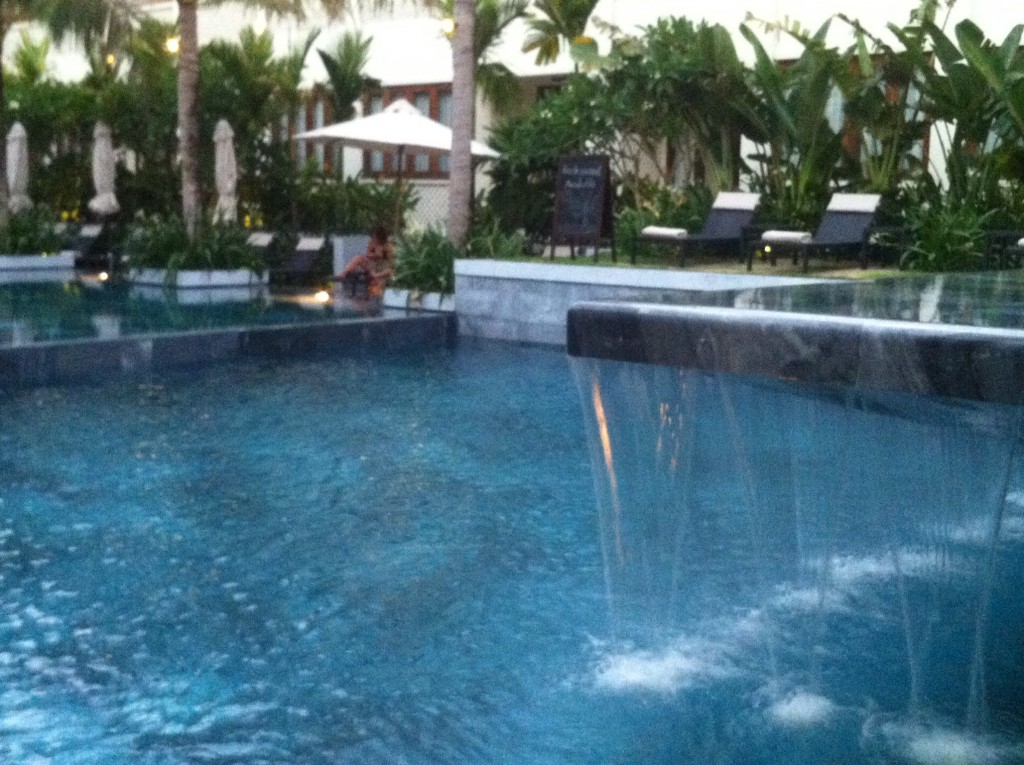 And have you seen the pool?!?  The waterfall is wonderful, and happy hour starts at 4pm… just about when you might recover from an exquisite exceptional brunchy afternoon. ;-)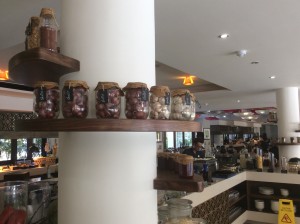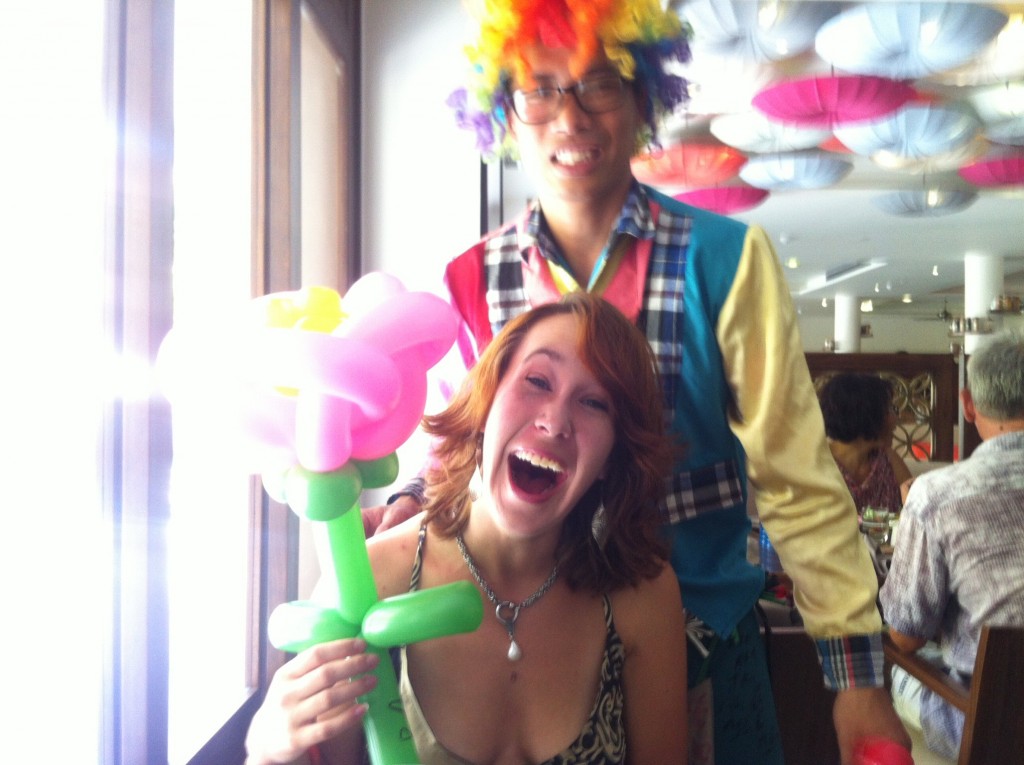 Update on 7/3: We learned that you get a nice discount if you book in advance (so we did!)  You can probably to that using their contact page.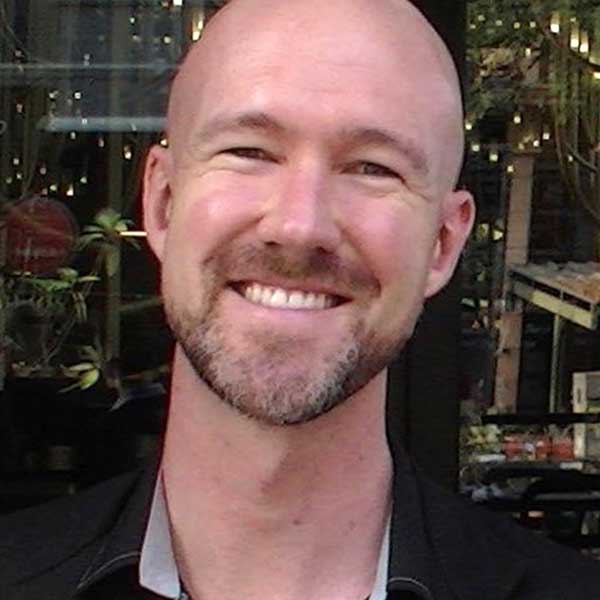 Curtiss is a lover of delicious atmosphere, experiments in location independence (and digital nomadism), and that magical place where wifi and paradise overlap.