Get To Know Amazing Towns Of Mexico In Our 2018 Wrap-Up!
2018 was an amazing year!
2018 was a year which stood out because we focused so exclusively on one country: Mexico. That said, we certainly saw many sides of the country as we experienced a number of different towns. We have been amazed to discover the depth of Mexico's character as we have seen more of it.
Our love for Mexico has grown as we have gotten to know it better, and we think you'll see why.
It's awesome to get to know a variety of towns in Mexico.
In the map below you can click and drag around to see the line of our travels as we hopped from one place to another.
We kicked off 2018 on the Mayan Riviera.
The coast of the Yucatan is easy to love.
With popular vacation spots like Cancun and Playa del Carmen, this part of the Yucatan is tailored to leisurely enjoyment.
With a fun vibe of beach lounging, shopping strolls, and delicious dining, these spots have a lot going for them. The Yucatan is safer than US states like Wyoming, Montana, Oregon and North Dakota.
We loved starting our year, here!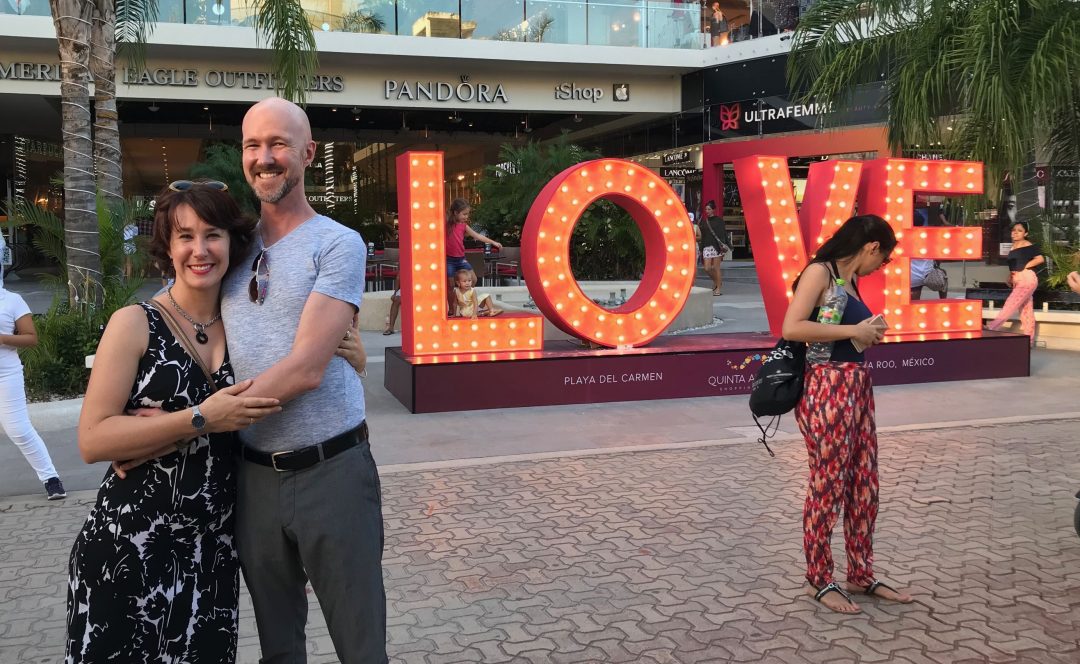 Ashley was certainly a fan.
This year I was beyond excited to celebrate my birthday on the sunny beaches of Playa del Carmen! This bustling town has everything you could want — from glittering clubs and boutique shops on 5th Ave, gorgeous boutique hotels, and huge inclusive resorts — you can also easily find a laid-back beach bum vibe and jungle adventure.
During our incredible adventures in Playa del Carmen, we celebrated Ashley's birthday with great zeal.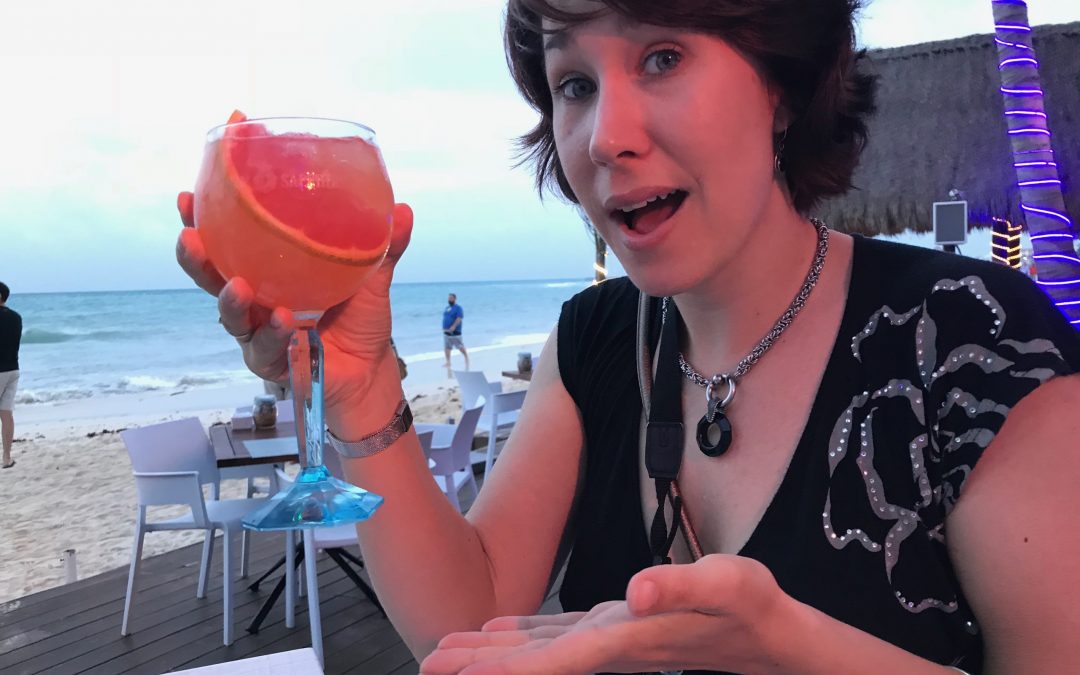 Welcome to date night in Playa del Carmen — you've been enjoying this vibrant beach town and now it's that special night every week that you and your "better half" do something special together.
We had a remarkable date night in Playa del Carmen!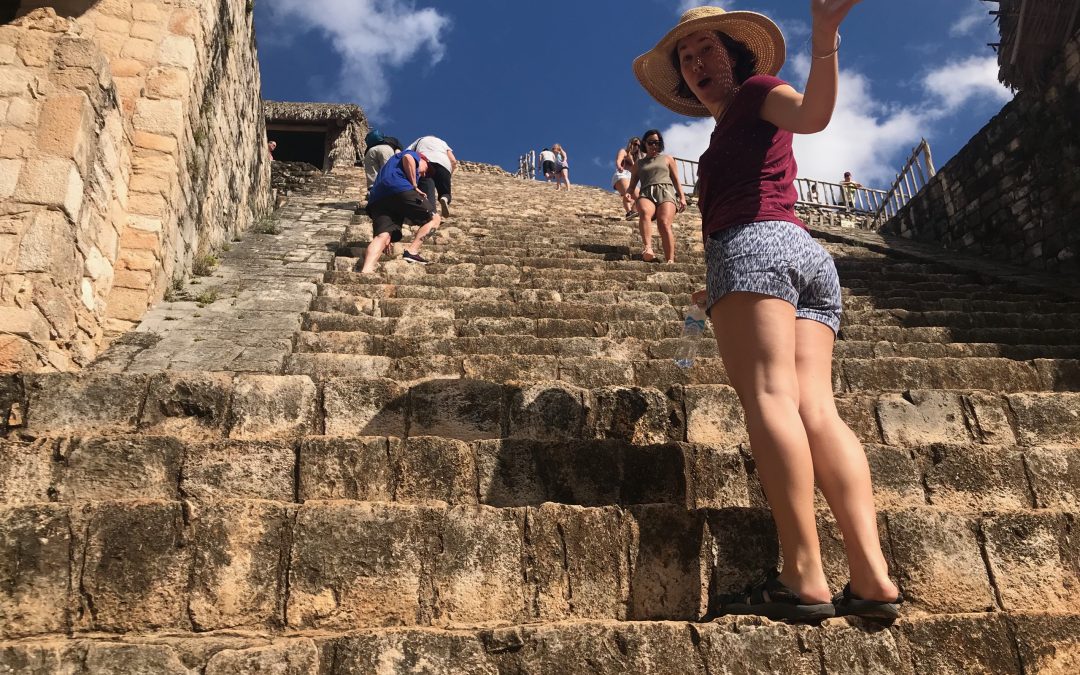 If you do a quick search for tours of the Mayan Riviera, you'll be bombarded with more tour options than you'll know what to do with… Explore the Maya Riviera with a tour company that contributes to the community — we call it "sustainable adventuring!"
We really enjoyed a tour of Mayan ruins which celebrated sustainability and local natives.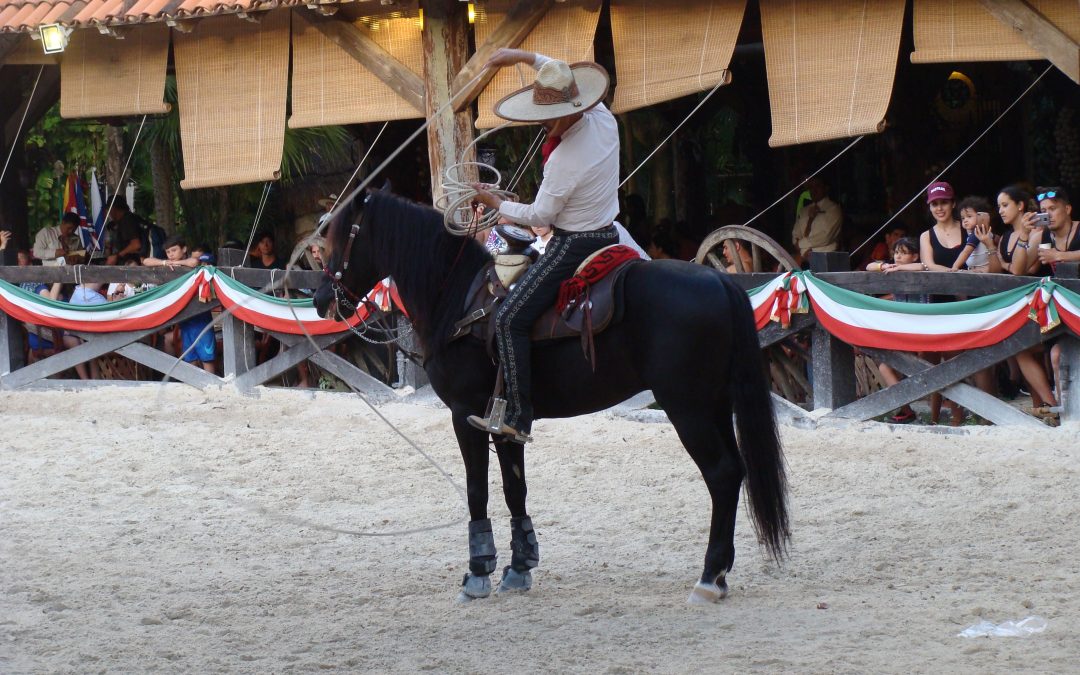 While exploring the Playa del Carmen, we were delighted to delve into the Prehispanic culture in the Mayan Riviera! Check out how you can too!
We majorly enjoyed a visit to this huge theme park which offered grand shows and spectacles about Mexican culture.
If you have had the good fortune of spending time on the seventy-mile stretch of ivory shores in the Riviera Maya, you know life is — indeed — better by the beach!
It was amazing to experience the joy of boutique hotels and inviting beaches of Playa del Carmen.
In February, we moved to San Miguel de Allende to live for a couple months.
San Miguel is a really charming city, with a bit of a chic style to it.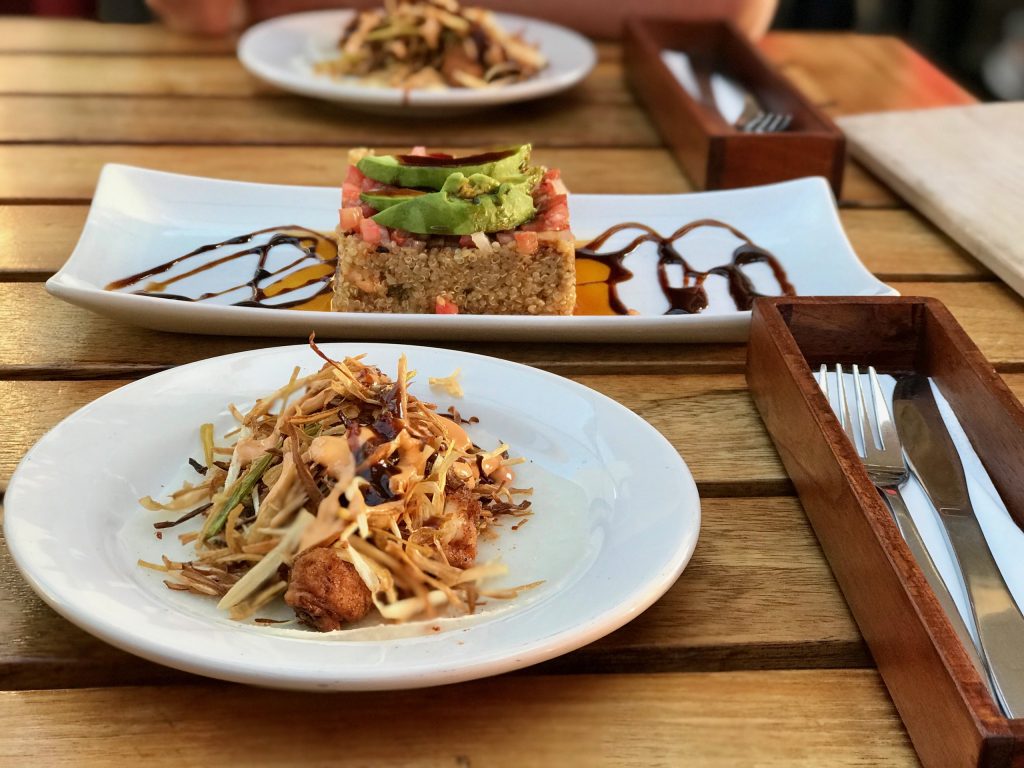 Get To Know San Miguel de Allende With A Food Tour!
Food tells a story about a city and its culture. It brings people together, day by day: through Sunday family dinner, and through a romantic Friday date night.
We were thrilled to discover some really scrumptious places thanks to this — one of San Miguel's coolest food tours.
In April, we were back in good ol' Jalisco.
We rejoined some dear friends on the shores of Lake Chapala, a familiar and relaxing haven of crafts, culture, and retirement bliss.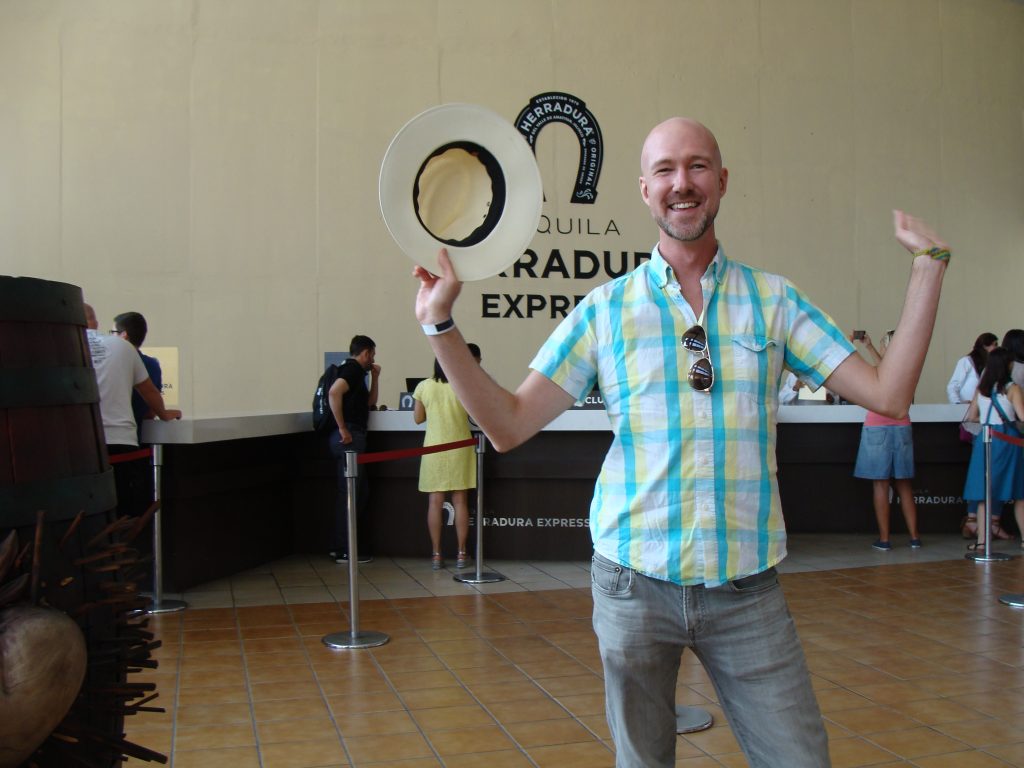 Explore Jalisco With A Classy Tequila Train Tour
When you come to Jalisco, Mexico, you're visiting the heart of Mexico and you can't leave without fully enjoying tequila.
For my birthday, Ashley surprised me with this incredible tour: we took a fancy train out through the majestic agave-speckled countryside, strolled around the hacienda and its distilleries, and enjoyed a traditional performance of music and dance while dining. Wow!!
In May, we visited the States for a couple months.
It's hard to miss friends and family, so we made a special effort to get back to America during a time of nice weather and big smiles.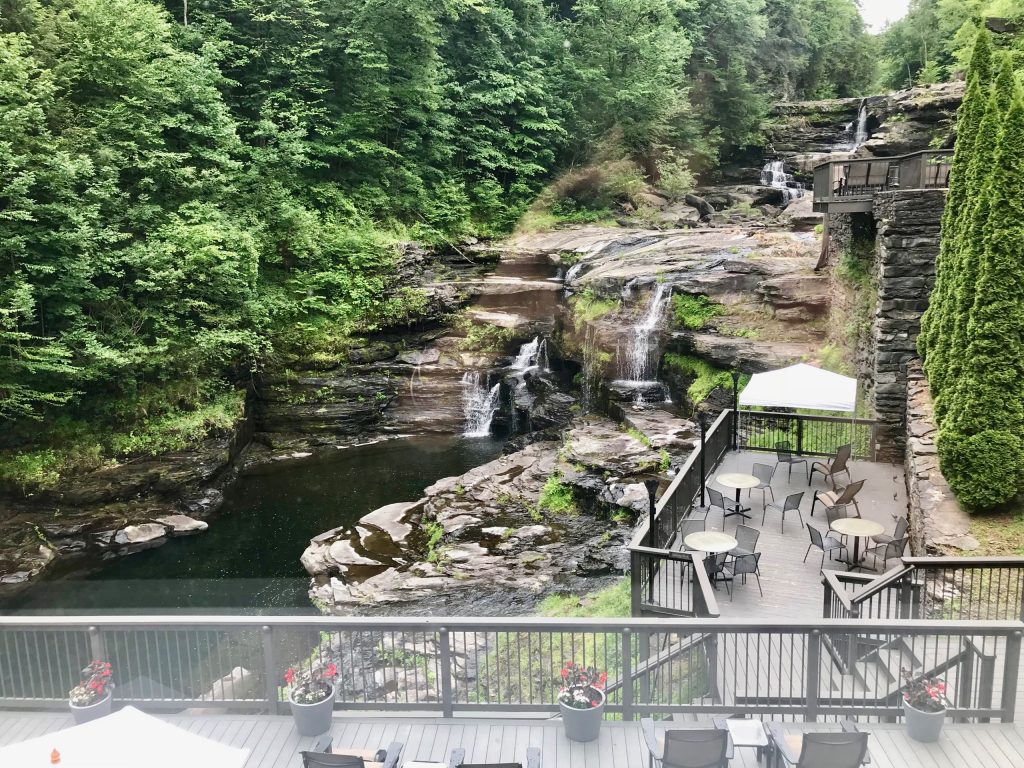 Relish Relaxing Waterfalls & Country Charm In The Poconos
Ledges Hotel was an invigorating sanctuary that helped us enjoy the splendor around the Lake Wallenpaupack area in the Poconos.
It was so refreshing to our souls to relax in the two-story corner suite overlooking the waterfalls.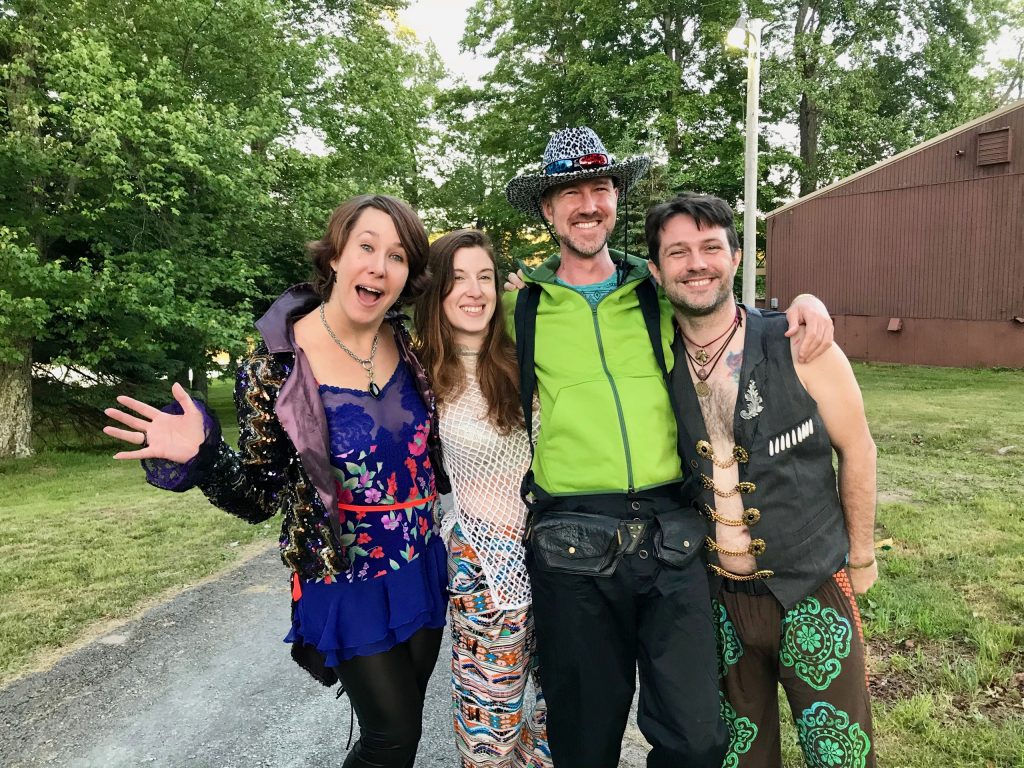 Escape And Feel The Light And Love Of Summer
In the days leading up to I FEEL Summer Escape, you'll probably get pretty revved-up.
Catching up with a buddy from childhood was a total blast, especially in a context of dance, creativity, light, and love.
In July we returned to the Lake Chapala area, and in August we visited Querétaro.
It's so fun to explore new places — especially when those new places have artsy sidewalk culture, or handmade crafts in a magnificent countryside.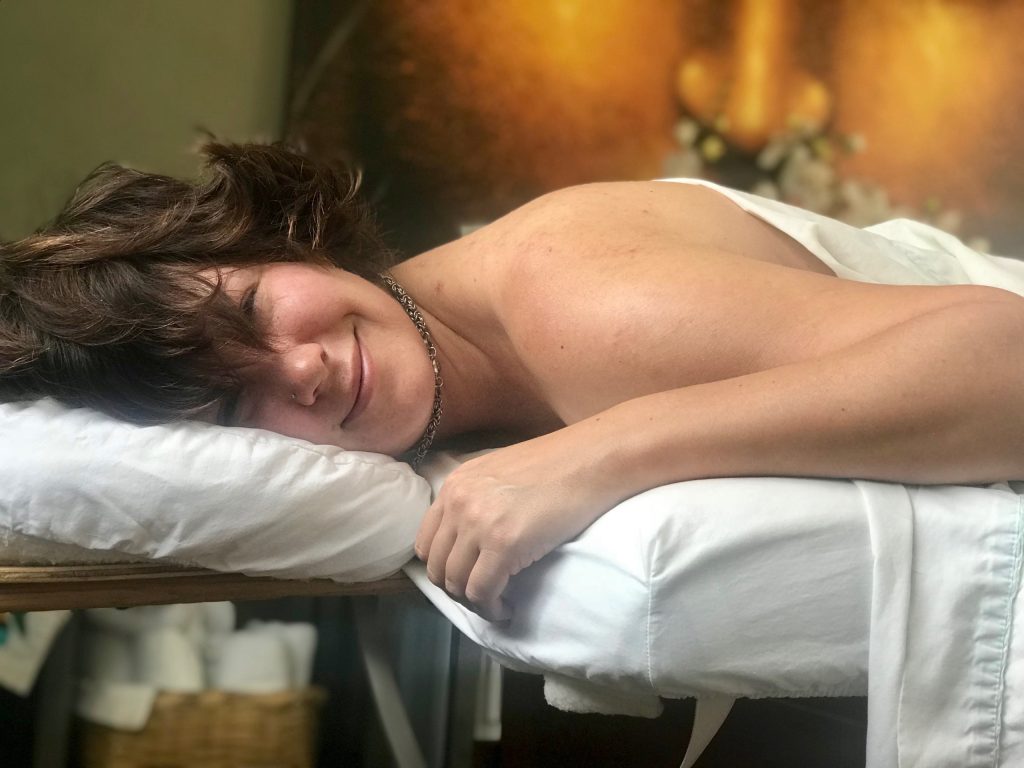 Find Enchanting Antiquities, Art, and Food in Querétaro
The magical city of Querétaro is a bustling center of history, art, and tasty food!


Marvel At The Wonder Of Bernal And Its Special Magic
Bernal is quite a magical town in Querétaro, and it has the trophy to prove it.
In September and October, we spent more quality time back on Lake Chapala.
It seems to have become quite a home base for us!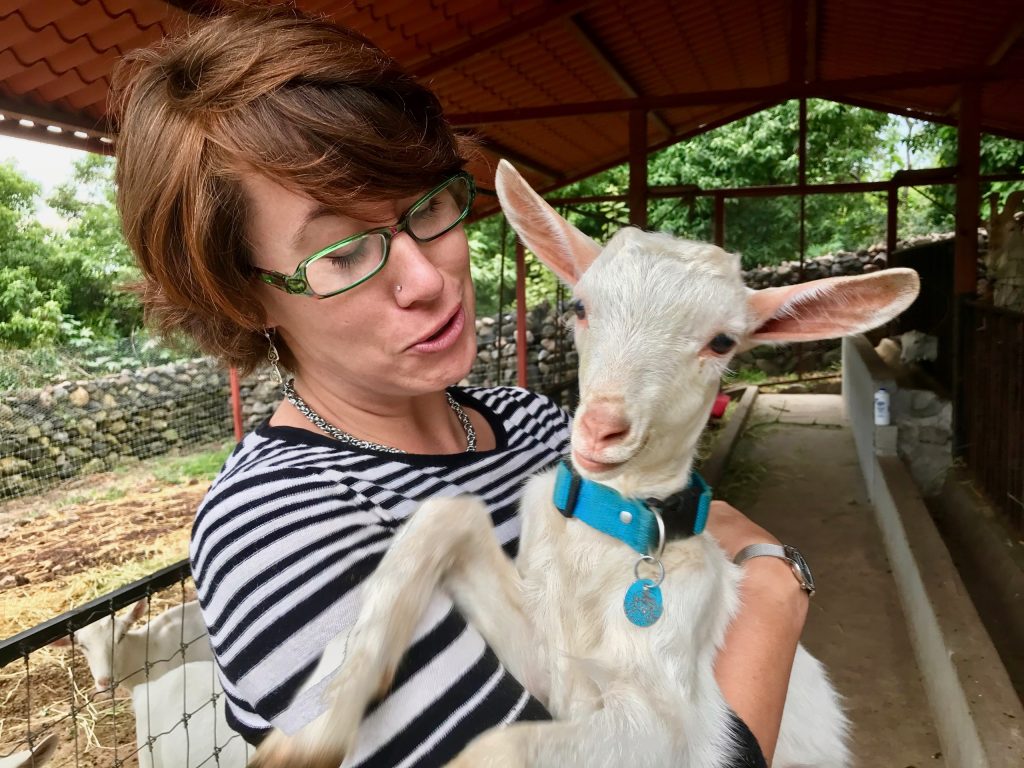 Pretty Sweet Goatventure With Galo de Allende
We were intrigued to learn of a goat farm tour on Lake Chapala.
Towards the end of October, we moved to Pátzcuaro.

It was incredible to experience Day of the Dead in one of the very best places for it. Living in the very first Pueblo Magico was amazing, as well.

Explore Scenes Of Day Of The Dead In Patzcuaro
Curious about Day of the Dead? Here are a few impressions of it, around Patzcuaro in Mexico!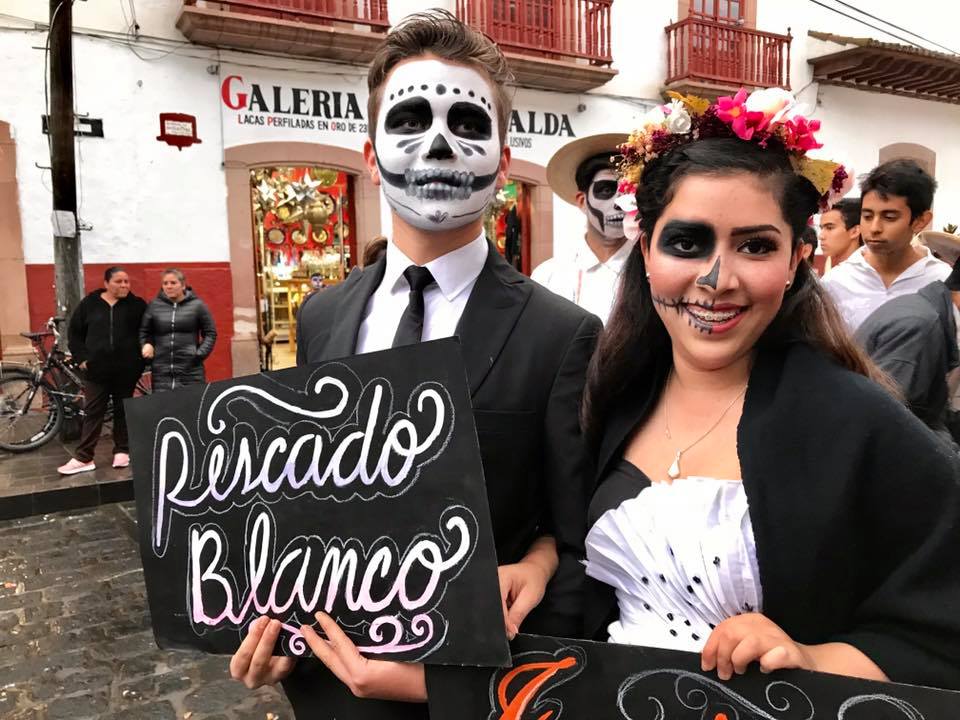 Mexico's Day Of The Dead As Evening Falls
As evening falls on Day of the Dead, candlelight and family closeness are joined together with very special spirits.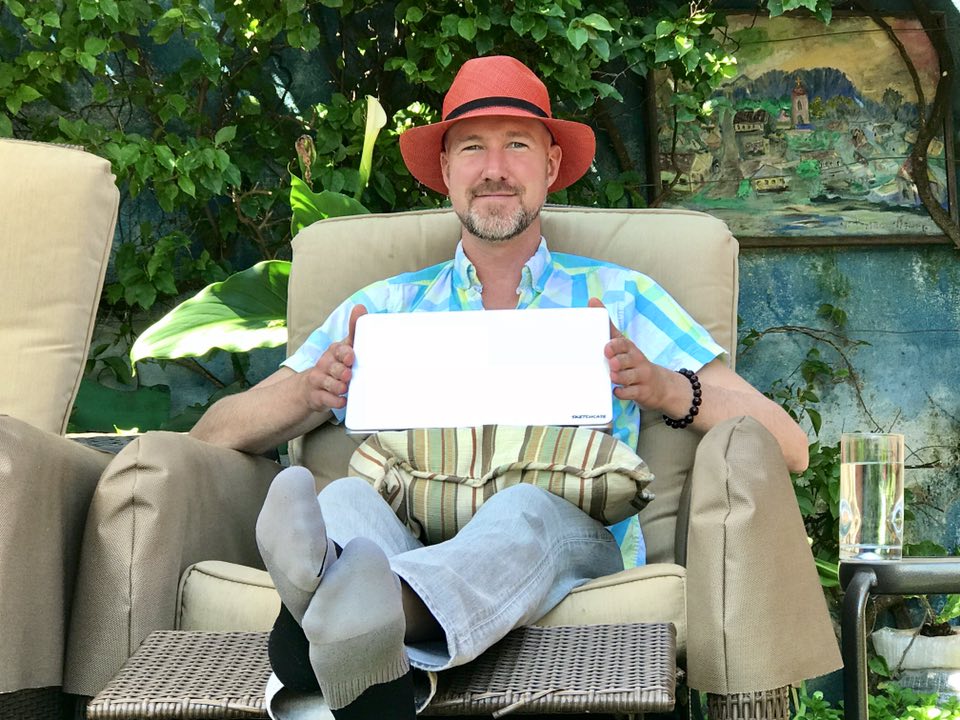 Get A Feel For Pátzcuaro With A Few Day-to-day Snapshots
When we say "magical town", we aren't joking: Pátzcuaro has the singular honor of being awarded with the very first "pueblo magico" recognition.
In December, we returned to America for the holidays.
Being with friends and family is a joy, and it's nice to see some familiar places.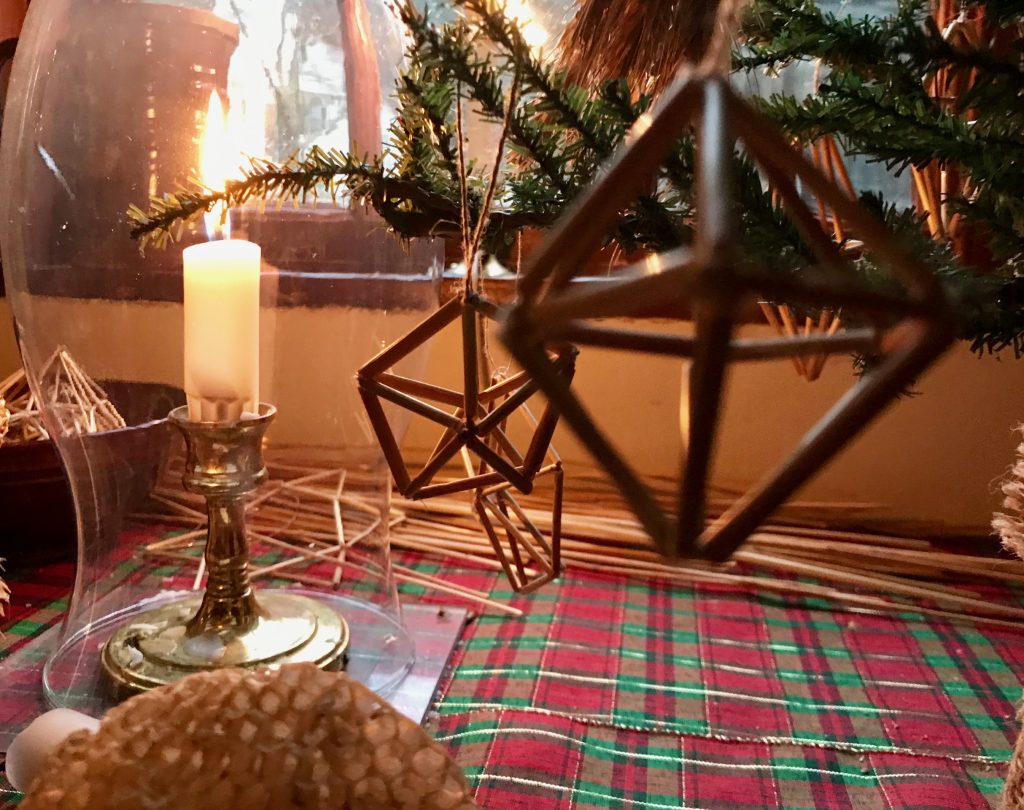 Christmas By Candlelight Awaits In Historical New England
Exploring an entire village full of old-time Christmas charm is a joy! It may have to become a yearly tradition. It's fascinating — and ever so heartwarming.
Thanks!
We are filled with gratitude as we appreciate all of the wonderful people who have helped to inspire and support us, and the amazing folks who we meet along the way.
The year before — 2017 — had some amazing experiences, too!
Iceland, England, France (and Paris), Barbados, Grenada, and more — oh my!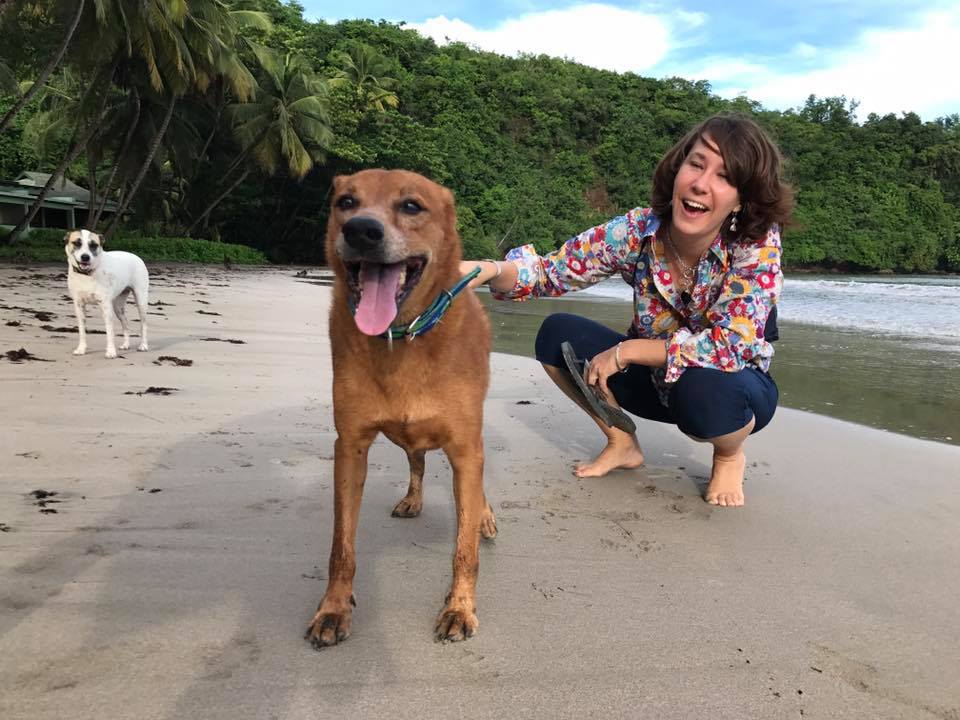 Reflecting Upon An Exotic-Yet-Cozy 2017
2017 was quite a whirlwind of a year, with a huge number of locations! Ready for this monster recap?
Enjoy this post? Pin it for later!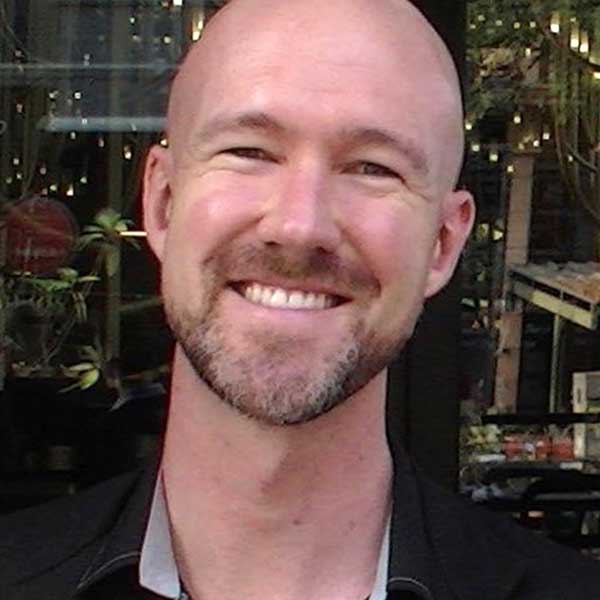 Curtiss is a lover of delicious atmosphere, experiments in location independence (and digital nomadism), and that magical place where wifi and paradise overlap.